New version 0.2.2 online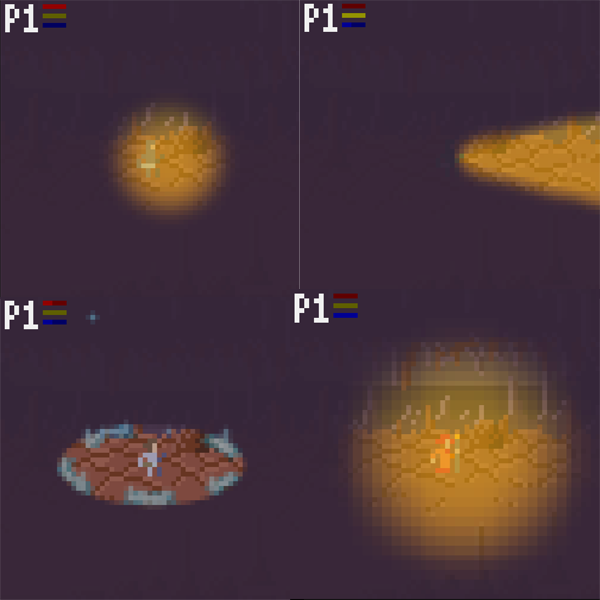 The new version 0.2.2 has been uploaded.
Here the changing:
V.0.2.2
NEW: Added sound effect when players and monsters fall out cliffs or similar.
UPDATE: Added new lighting for Rogue, Cleric and Mage.
UPDATE: Now Mage use also Mind while attacking and recover it slowly. Be careful to don't drain it!
UPDATE: "Bullets" are stopped by scenic elements.
UPDATE: Larger depth of walking area.
FIXED: Fireball collision.
FIXED: Dim-light in the cave.
FIXED: Light source now disappear when players fall.
FIXED: Sprite overlapping due to the depth was sometime imperfect.
Enjoy the new version!