Let's discover: The Mage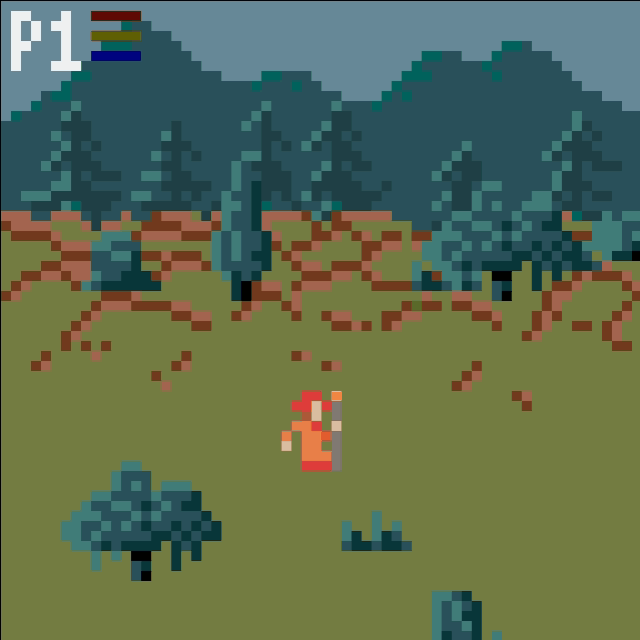 Finally it's time to talk about the last of our heroes: the Mage.
If you are choosing this character, you are giving away all your physical skill in favor of your mind. If you like the idea to play with arcane forces, then the Mage is the character for you!
Stats:
LIFE: 5
STAMINA: 5
MIND: 10
The Mage is the character with the highest MIND score and it is the one that can retain for longer own sanity. In the #LOWREZJAM version of this game, the power of this hero is limited to a ranged fire dart attack but in the future more tricks will be revealed. The fire dart inflicts 2 points of damage and can be used safely at long and close range. The Mage can finish easily the job started by other characters, dealing the final hit or can be the first one to attack from distance a enemy, pushing it back while still dealing a good damage. On the other hand, the Mage is pretty weak when being attacked repeatedly due to the lowest score in LIFE and slow reaction, consequence of to the low STAMINA score.
Leveling up:
Once finished the first level, this hero changes their score as follows:
MAX LIFE: 6
LIFE: Current score +1
MAX STAMINA: 6
STAMINA: 6 (Stamina is totally recovered at the end of the level)
MAX MIND: 13
MIND: 13 (Stamina is totally recovered at the end of the level)
With this we have covered all the currently available heroes. There will be more news in the future, keep following the development of 64x64 ill-fated!
Thank you for playing! :-)