I just finished Sophia's route! Ahhhhhhh!!!!! I did not expect that ADDITION, but I was so glad for it!
SPOILERS AHEAD.
BIG SPOILERS.
SCARY SPOILERS.
DO NOT PROCEED IF YOU DON'T WANT TO BE SPOILED.
.
.
.
Frederique!!! When I started the route, I had a feeling something was going on... I didn't know what would happen exactly, if we had to choose between them or what, but I was EXCITED. Dear author, you really spoil us too much! Adding so many variations! Same with Bastien's, we get 2 routes for 1. Thank you so much for that. Your hard work is very appreciated! I love Frederique with a passion, my second favorite RO after Leopold, so this surprise was the best thing I could hope for. Problem is, after I got this PERFECT ending: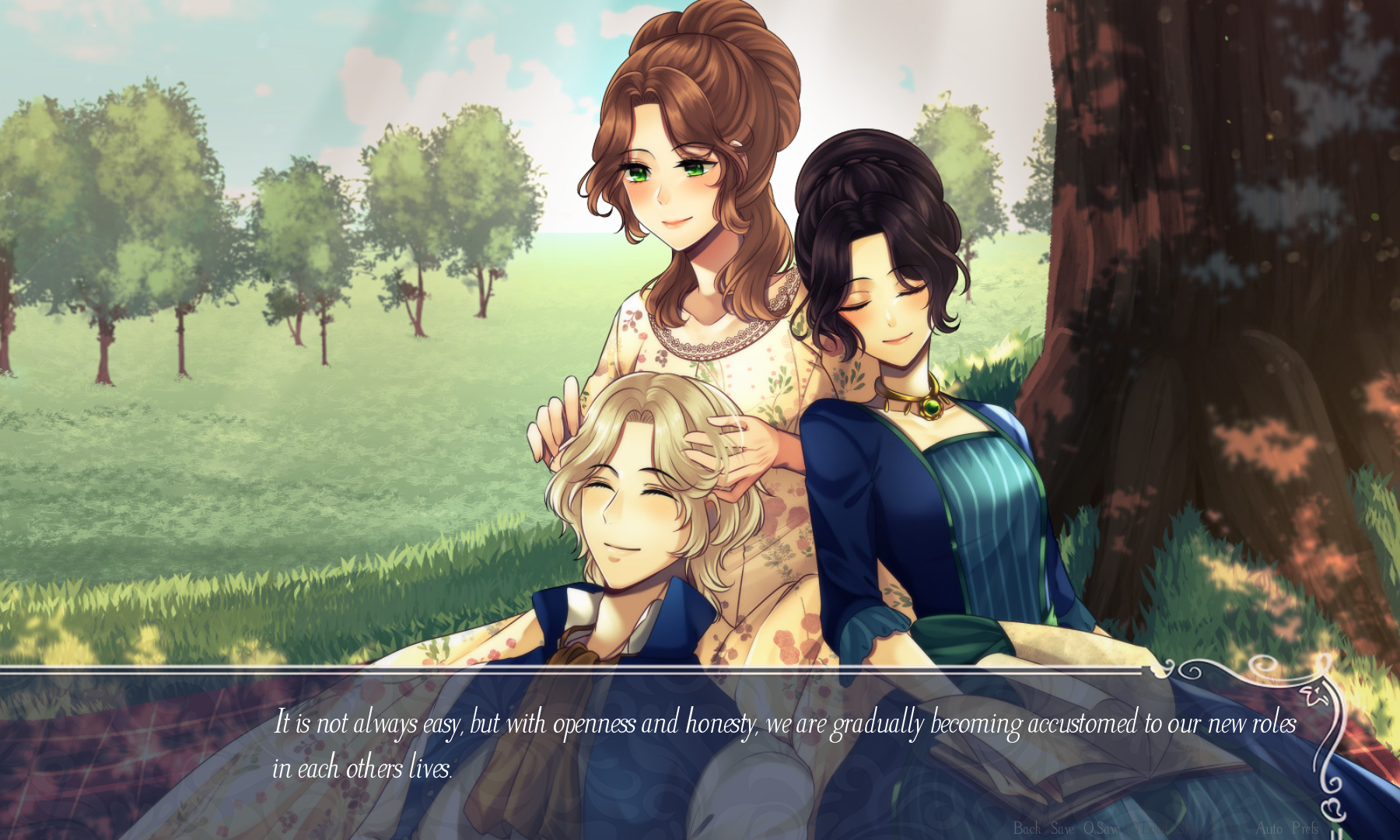 I don't want to unlock the others! (I will, eventually) But this ending was PERFECTION. I wasn't sure how I would feel about Frederique and Sophia falling in love too, but they didn't, so it was really everything I hoped for. Kind of a harem route, ohoho~ (Also, what a beautiful CG)
I must say this, however: it makes me sad that MC's ROs don't stand up for her until the end. It happened with Bastien too. I hope some of the others will defend her from the beginning. It was painful watching MC berated and pushed aside and her ROs pretending nothing is going on. She deserves to be protected, too ;_;
Funny thing that happened: my MC is called Yvette.
Also, iconic line:
I know. Rumours are abound. After all, a lady unmarried this long must have so intractable flaw.
I do. I have my own mind.
Yes, you do Yvette, yes you do.