Hello! Quiz you can do on tuesday js
To add a button with a choice of answers, you need to select a dialog, click on the pencil icon and select "Scen edit".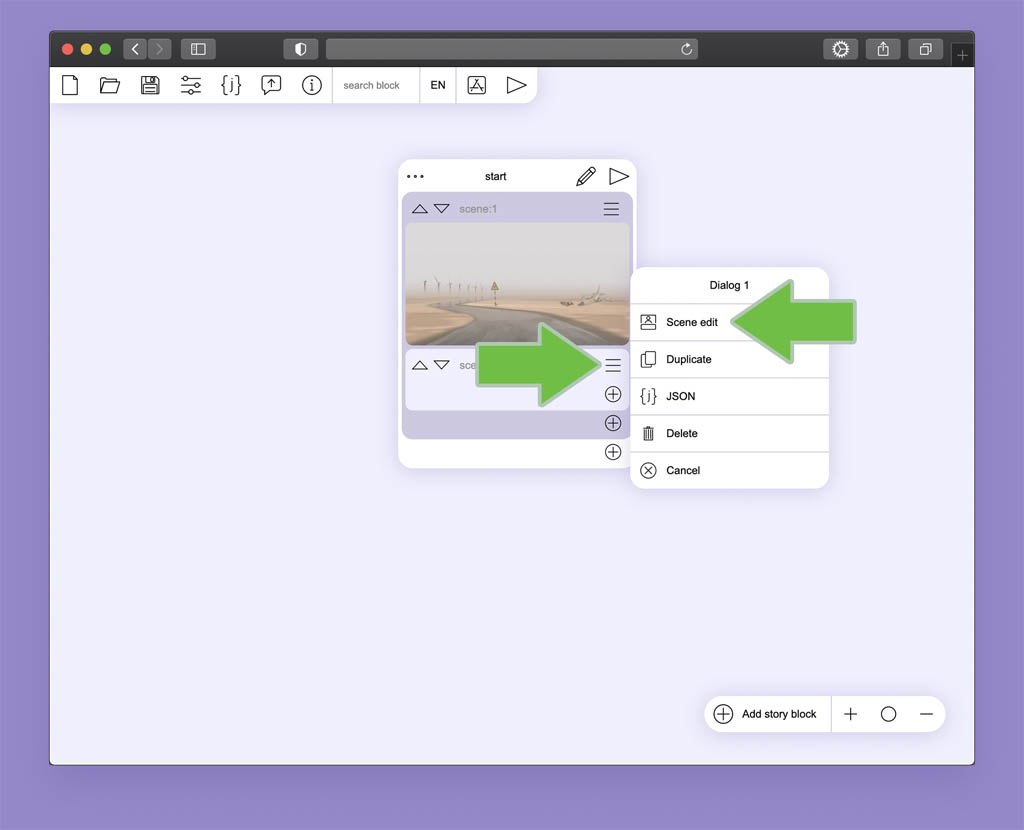 There, on the right side, there will be an item "Buttons & Сhoice" where you can create selection buttons.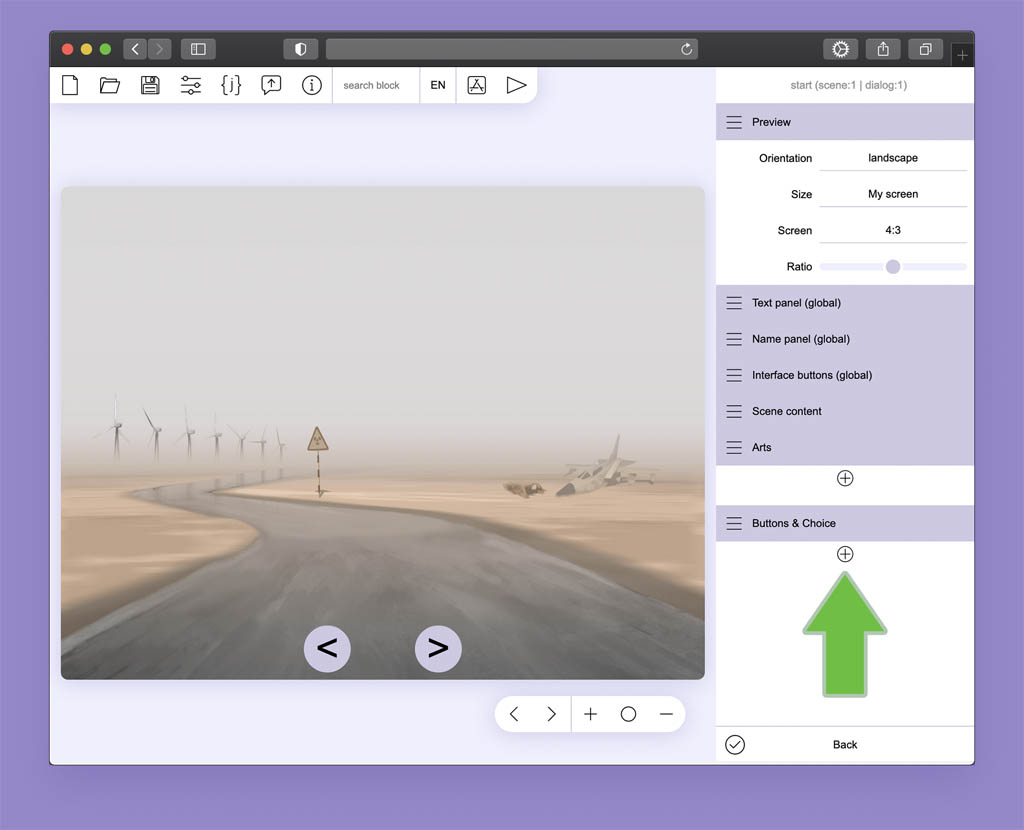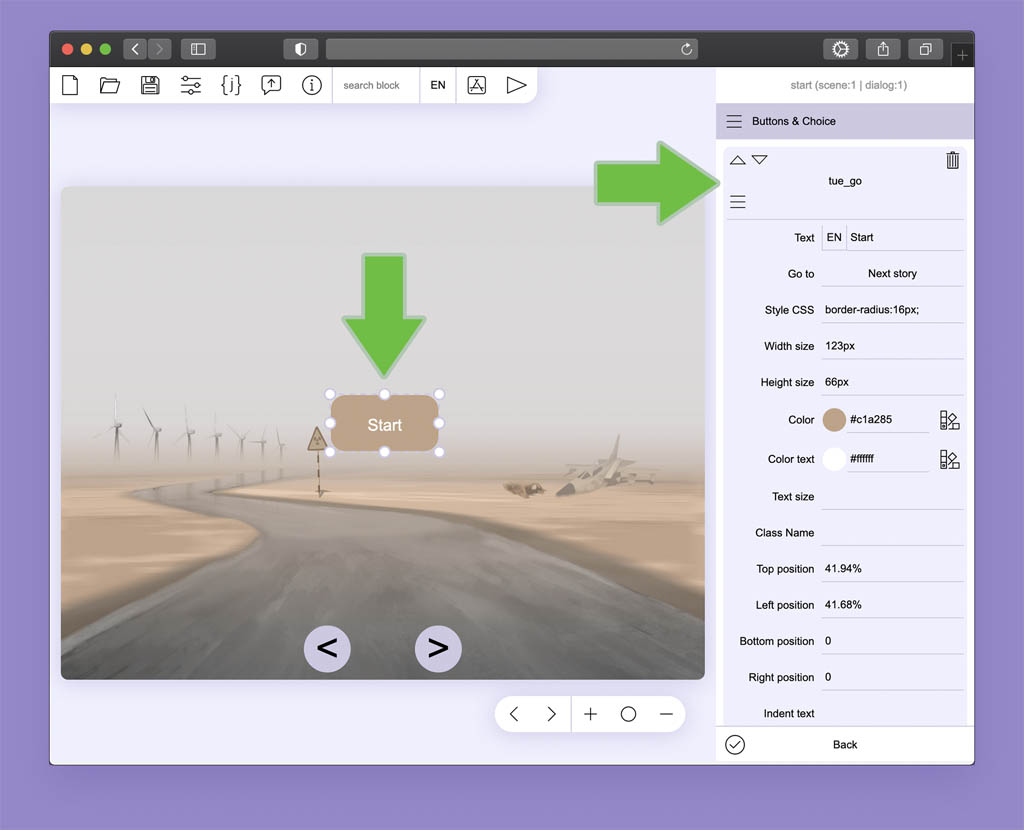 I recommend reading tutorial https://kirilllive.github.io/tuesday-js/tutorial.html

Thank you.