I've enjoyed the game a lot. It was sweet and funny, a tad too short for my taste but still quite enjoyable and with a certain amount of depth. Zero's my favorite love interest, he's pretty strict and a big meanie but also extremely caring. I may or may not have teared up a little bit in the latter part of his 'route' too...
While I'm at it I'll report to you a couple of possible errors that I found when I was playing Damion's 'route':
1) I'm guessing Fay meant to say: "But I could not even imagine my life without you in it." If not, I think this is very rude of you, young lady. To say such a thing to little sweet Damion!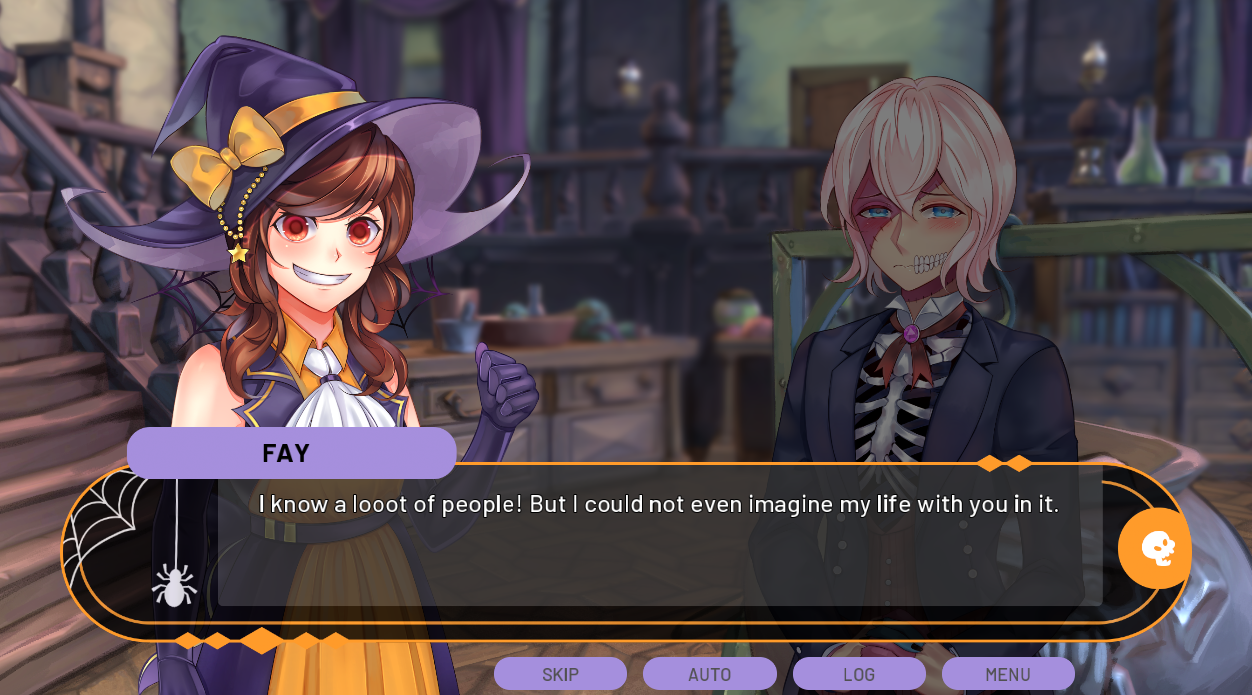 2) I think Damion is supposed to be talking here and the sprite isn't illuminated, plus the Damion name tag is missing.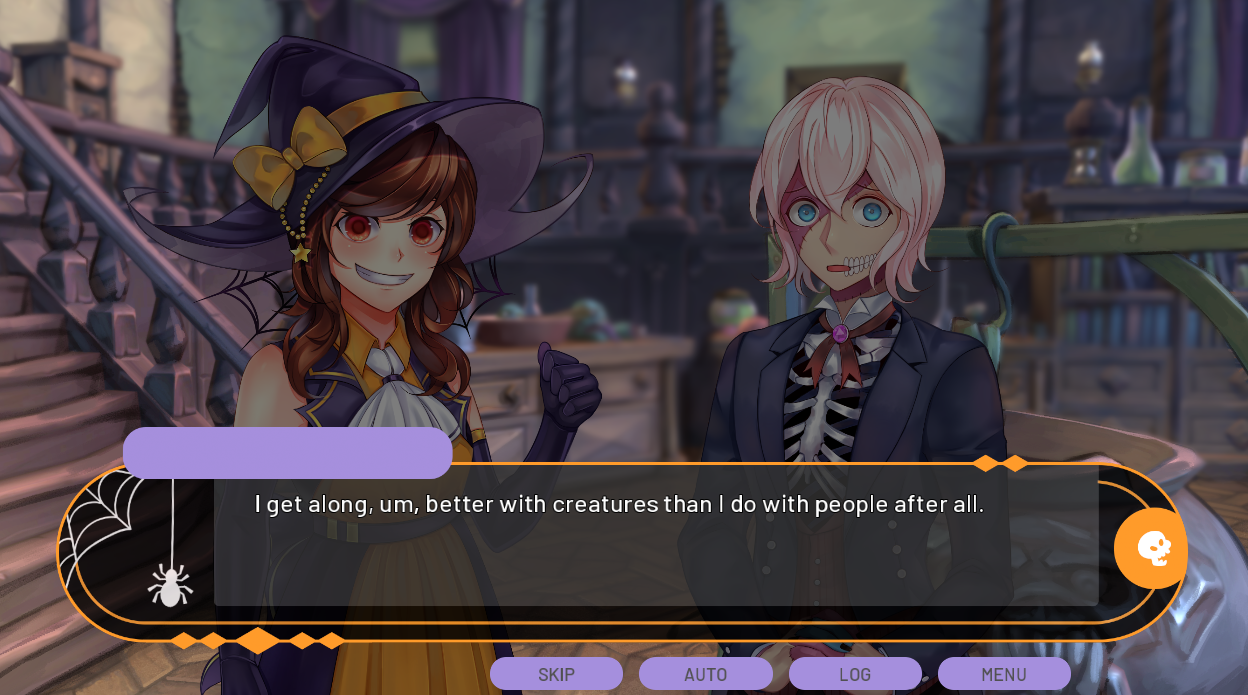 This is pretty much it! Thanks for reading my comment.