You can also buy the game on Steam, but that's a separate purchase.
When you navigate to the download page on your PC, you don't see these four downloads?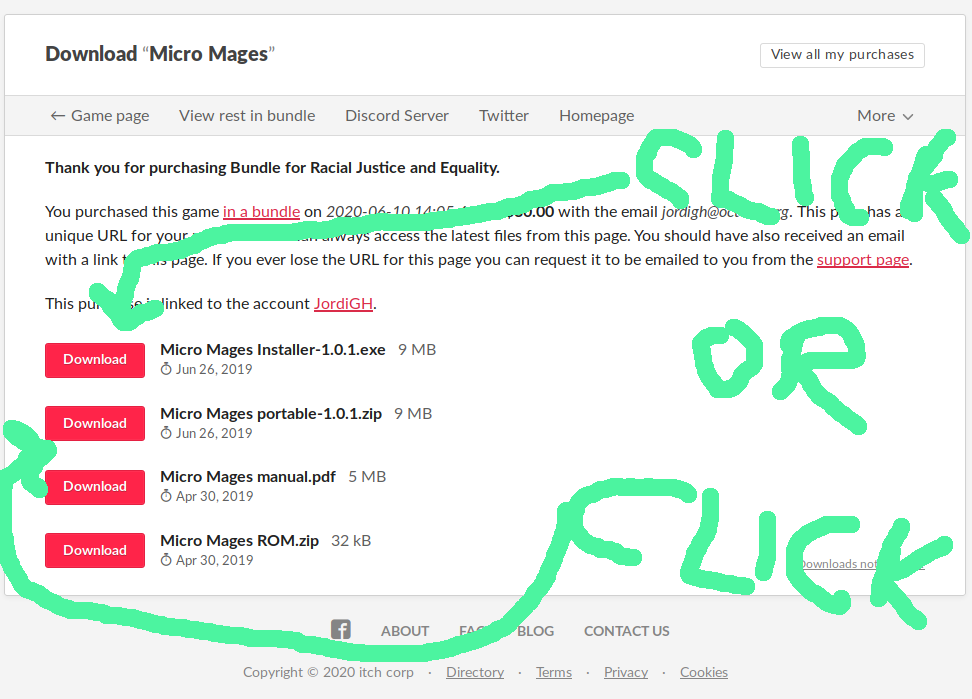 If you download the installer, you should open it to install it on Windows.

If you instead download the portable version, just unpack it anywhere and run the game from it, without needing to install anything.
I believe the PC version is also effectively emulation, since the game is made for the NES. The PC version is probably just another emulator conveniently wrapped around the NES ROM.