Mac OSCataline user: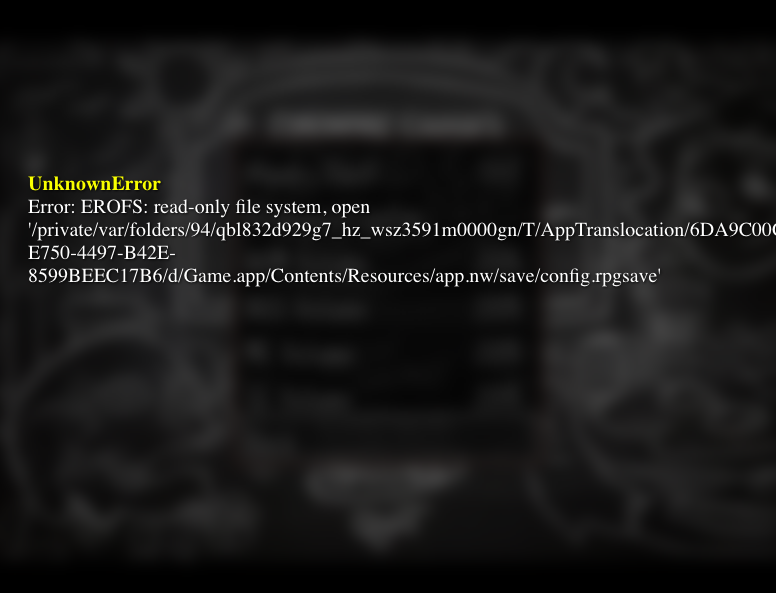 I opened the game to try and run it. When I made the music lower I got this error upon pressing the enter key. Quit and restart but got this error 3 more times pressing any key trying to go back.
As it stands it appears the volume cannot be adjusted any time throughout the game or you'll get the error.