I like to start games with a hiveworld Earth-like and breeding on an Ocean/Jungle in my first probe. Using a food processor, I can get both planets content within the first year.
My tech path tends to be Space Folding and Geneseeds for tier 1, Xenofoods and Trading Hubs for tier 2, then Starbirth, Infraspace, and whatever I need at the moment for tier 3.
Geneseeds and Xenofoods are both organics techs, so an organics laboratory will reduce the cost of both Geneseeds and Xenofoods by 1. This way you can rush Xenofoods and use the extra food to colonize Iceballs and Barren planets.
Trading Hubs, Infraspace, and Superhuman AI are all tech techs, so a tech laboratory will reduce the cost of all by 1. Getting Superhuman AI's tech boost early helps a lot, letting you go for an early Time Compression and stock up tech for Ascension, which is where you can really maximize your score.
Thanks a lot! Your advices helped me a lot, but 9000+ planet score is smth unbelievable for me. For example, that's my best run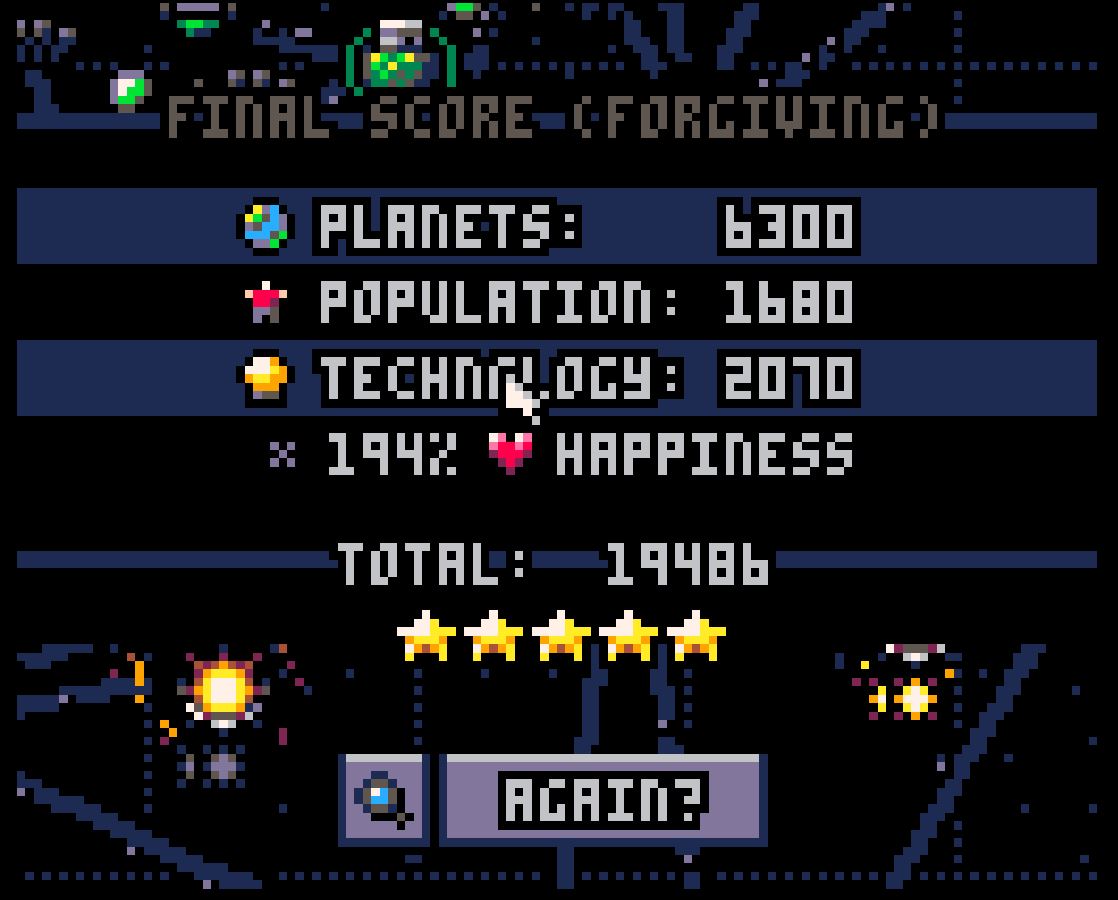 I think the problem could be in my extensive use of starbirth, that consume a lot of time. And, I also surprised, that you have found infraspace usable (isn't it consume 2 much time?) and don't use void syntethizers (why?).
Void Synthesizers have a couple of key flaws. They can't produce goods, which are critical for elevating colonies from [content] to [prosperous]. They're also extremely endgame, and cannot be used to push planets from [prosperous] to [rich].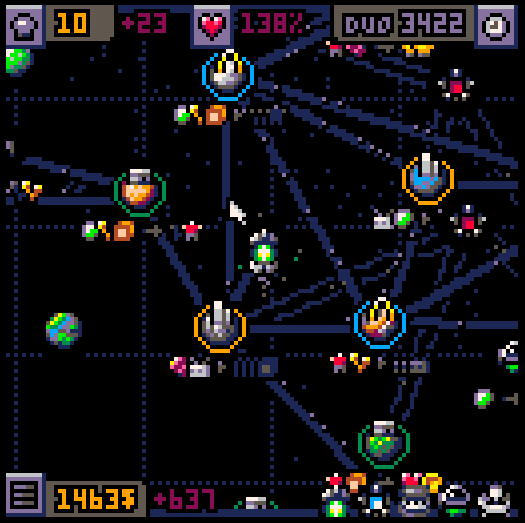 On the other hand, Starbirth can be used to push planets from [prosperous] to [rich].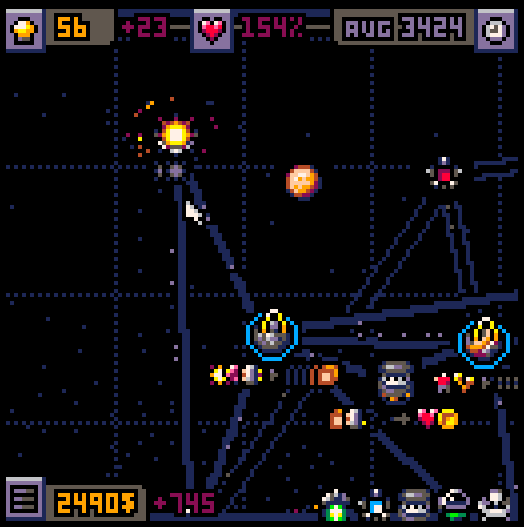 Similarly, infraspace can also be used to move the necessary extra resources to propel planets from [prosperous] to [rich].