my map have 1681 spots :/
over 1000 of them are empty
all defended tho...
1,681 sounds like a normal map size once obstacles are taken out! Feel free to share a screenshot (the default binding for whole-of-hive screenshots is P, and pressing Shift+P should give you a screenshot that shows the whole hive) :)

If you're keen to go bigger, you can select "Skip obstacles" when starting a new game (that'll let you go up to 2,000 cells).

Yep, but i'm realizing i missed a few...
aah... my picture is too big for itch.io...
ill try anyway give me a minute
got it down to 3.9MB...
ahh got it:
might have to use the classic browser Ctrl+Plus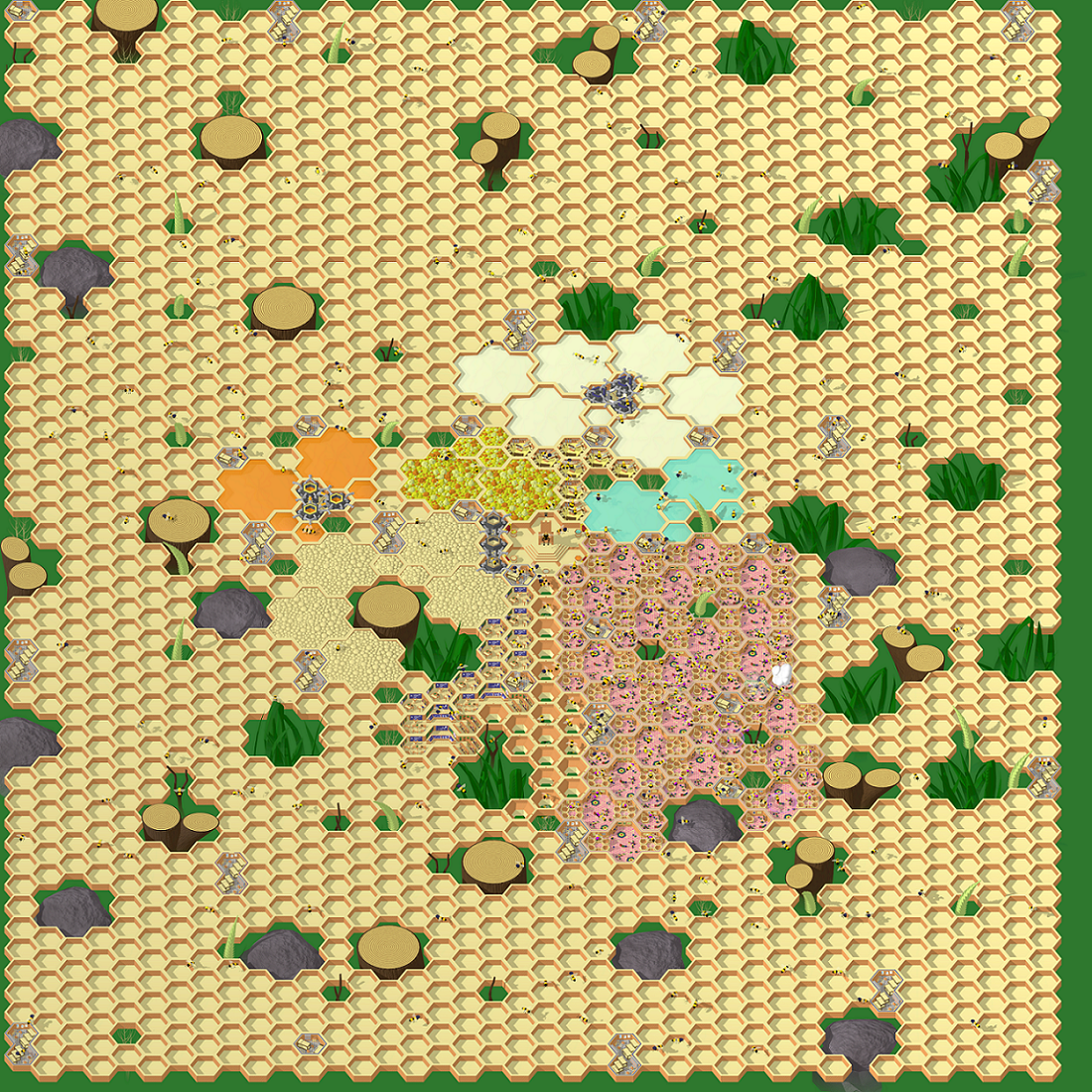 gonna make a hive with no obstacles now