Hello all, I haven't been very active around here since I've been worked to the bone at my day job for about the entiiire duration of the jam, but I'd like to share the process, pains and pleasures of my game- A shade of blue!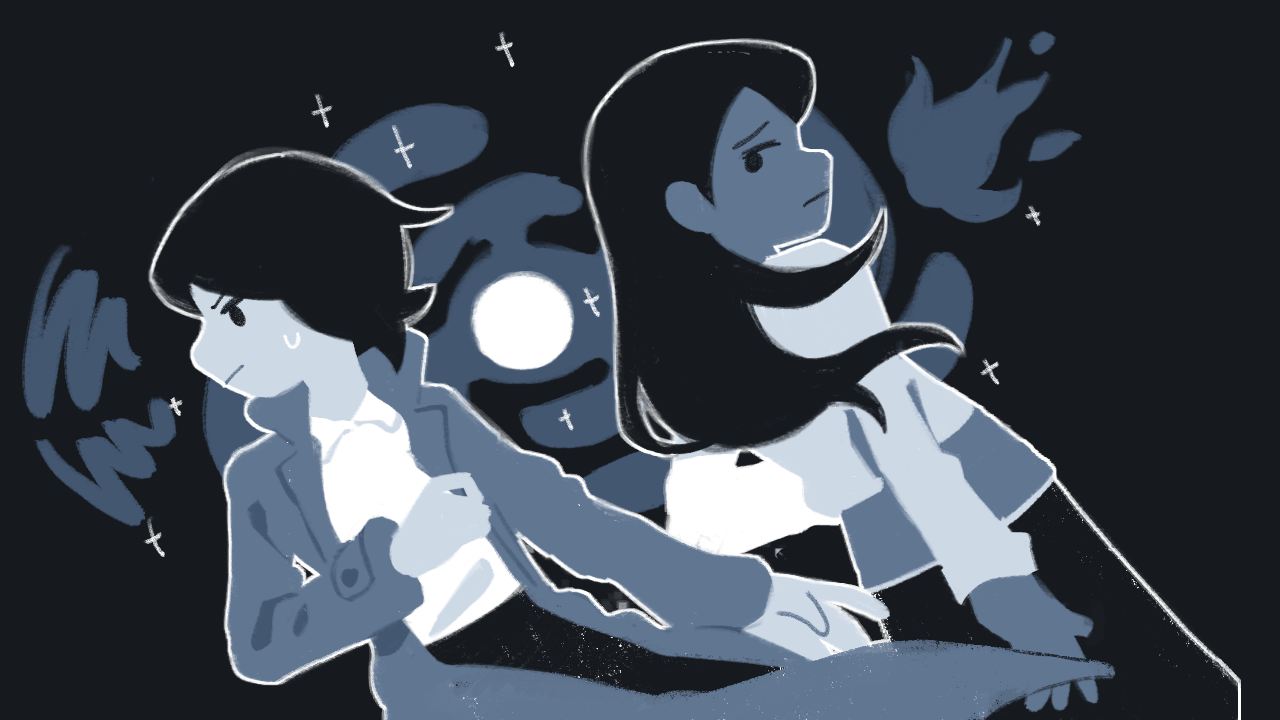 This post will be a retro-devlog and postmortem as I did not have time to log development during the jam period.

To start, I'm Cynthia, a small illustrator and BIG mystery enthusiast. Inspirations include Ace Attorney, 999, Zero Escape, Danganronpa, Ghost Trick, Hotel Dusk, etc. I spent a lot of my formative years on flash game websites playing all sorts of odd point-and-click games as well. So to approach a game with those elements has always been a goal! I'm glad to say that the efforts I made during this game jam (following one I did less than a week before) helped get me just a little closer to that dream!
A shade of blue is a kinetic short story with a few point-and-click elements, in a similar vein to Ace Attorney in that has narrative sections and investigation sections.
I went into this development with an old story in mind- two detectives, Jasmine and Tanya, are on a stakeout in which Tanya mysteriously ends up in Jasmine's apartment while Jasmine remains asleep at the stakeout site. It's part of a bigger convoluted mystery that I don't even know where it's going. The 'room escape' element takes place as you play as Tanya and try to escape Jasmine's apartment. There, you discover some things about your partner on the force...
Okay, so 'room escape' is a very generous description. You don't actually escape- rather it's more of an exploration game, which is still pretty generous.
I'll be covering my process in the next post. Thanks for reading!
- Cynthia