Whoa, I'm pretty late to the starting line! This is Ruru, working on their first solo vn in a jam and boy is it tough juggling the development with work and everyday life... Anyway, onto the actual game itself! (As always, title and names are subject to change.)
----
Plot

Inspired by the aesthetic of We Know The Devil and the holiday trips of my youth, Two Late Nights By Lake Frontier is a visual novel about fishing, camping, and the things that lurk in the night. Join your eccentric father on a summer vacation you definitely don't look forward to at tiny Lake Frontier -- a small, uncharted lake deep upstate that boasts murky water, dense forests, and enough locals to count on one hand. Seriously, that's weird. At least Lois, the cute girl manning the Info Booth, and Caleb, the sweet boy minding the Boat Rental Shed, are here to keep you company for two brain-numbingly boring days filled with terrible Dad Jokes and Puns. And fish.
So what if you keep finding footprints the size of a Labrador sunk in the river shore?
----
Overview

This is my first attempt at a game developed by myself, please be patient with me and I would love constructive criticism!
This will be made with Ren'py
I hope to have at least the opening and one out of two routes completed by the end of the jam (a far shot from my ideal game which includes 6 good ends, not including bad)
Cryptidates I mean what--
----
Characters
You can name your own character (the default has not been decided yet, though)
Lois can usually be found at the Lake Frontier Info Booth and knows a lot about the fish in the lake
Caleb works at the Frontier Boat Rental Shed and knows a lot about the animals in the forest
Dad
???? -- a character that may run the concierge of Lake Frontier Motel
----
Development
A rough development timeline drafted on Trello as well as some plot notes: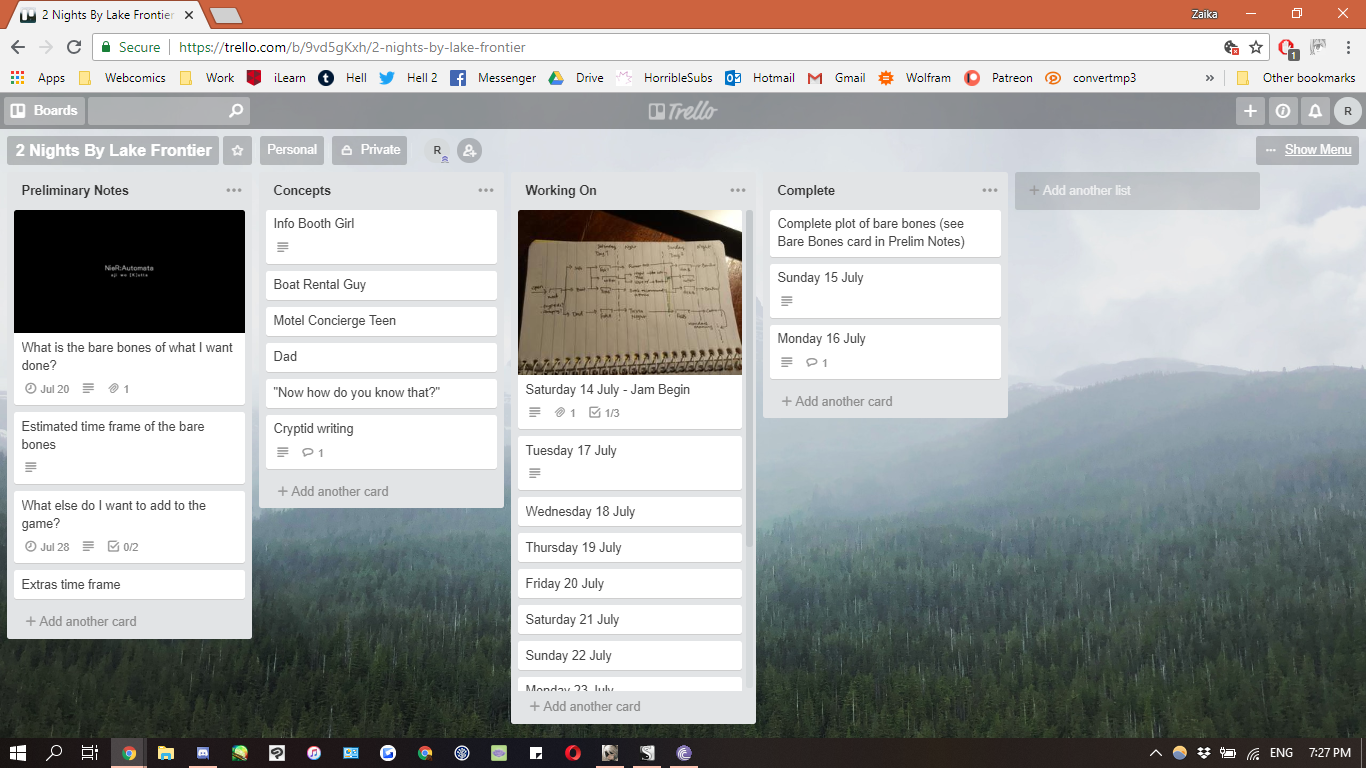 --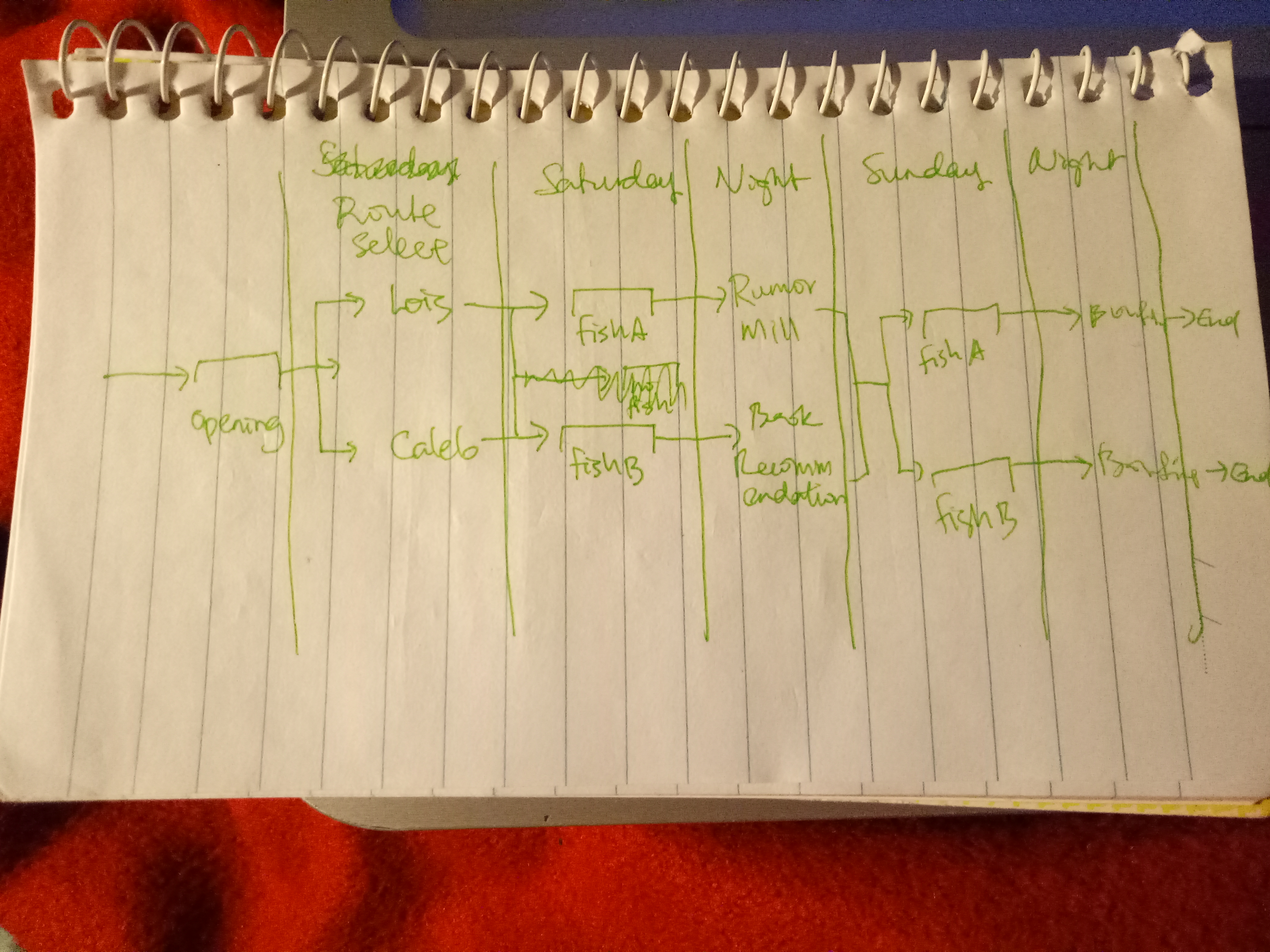 Some dialogue's been written for the opening: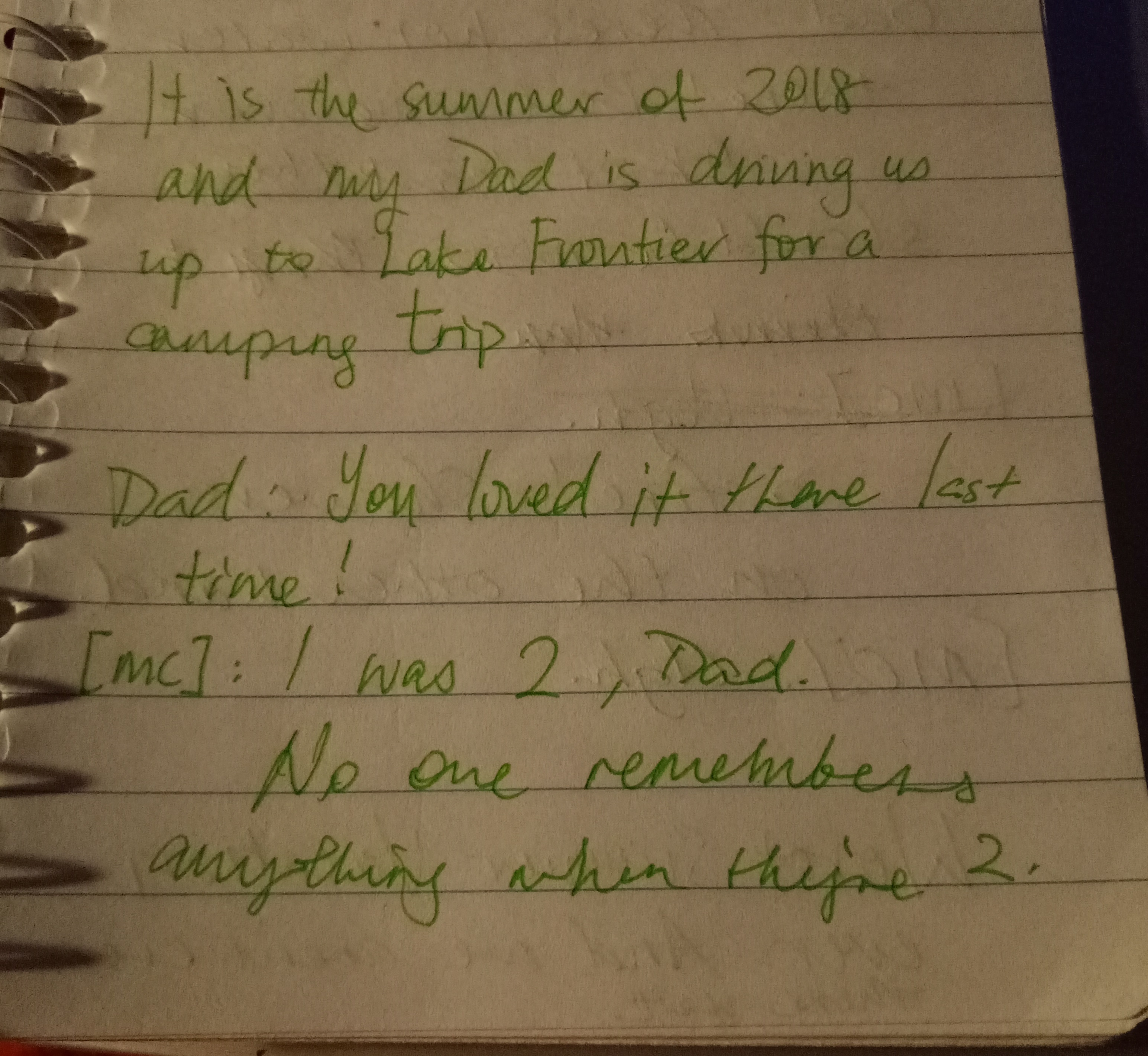 Yep. Stay tuned for more soon!