Information:
http://britishlibrary.typepad.co.uk/digital-schola...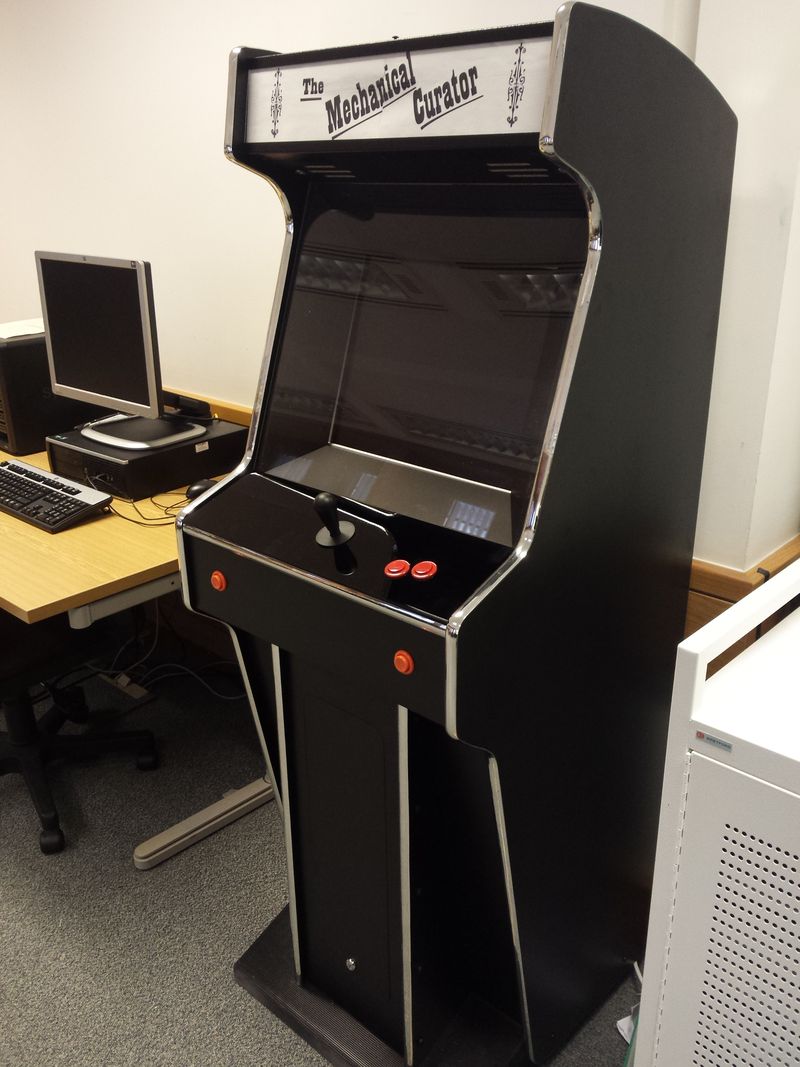 Specification:
Raspberry Pi 2 - Quad core 700MHz by default, but can be overclocked if necessary

Running Raspian by default, but will run whatever flavour of OS needed for a game.

4:3 LCD screen, up to 1280x1024 screen resolution
It should have a wifi connection in most locations (however, as you might expect with wifi, it may not work all the time!)
Illuminated marquee
Stereo sound (Speakers above the screen)
Joystick - movement is mapped to the up,down, left, and right cursor keys
Two input buttons - also mapped to key presses, Left Ctrl and Left Alt by default, but can be changed if necessary.
Up to two auxiliary buttons - on the front of the cabinet, also mapped to key presses.
The purpose is to provide a large, installable unit that is tough and rugged, and that the general public can interact with. The joystick and two buttons are a constraint, intended to encourage more casual applications and use. Can a machine that looks like it has come from the 1980s, help with crowdsourcing applications? Are there any games that can both run with these constraints AND provide data about cultural collections?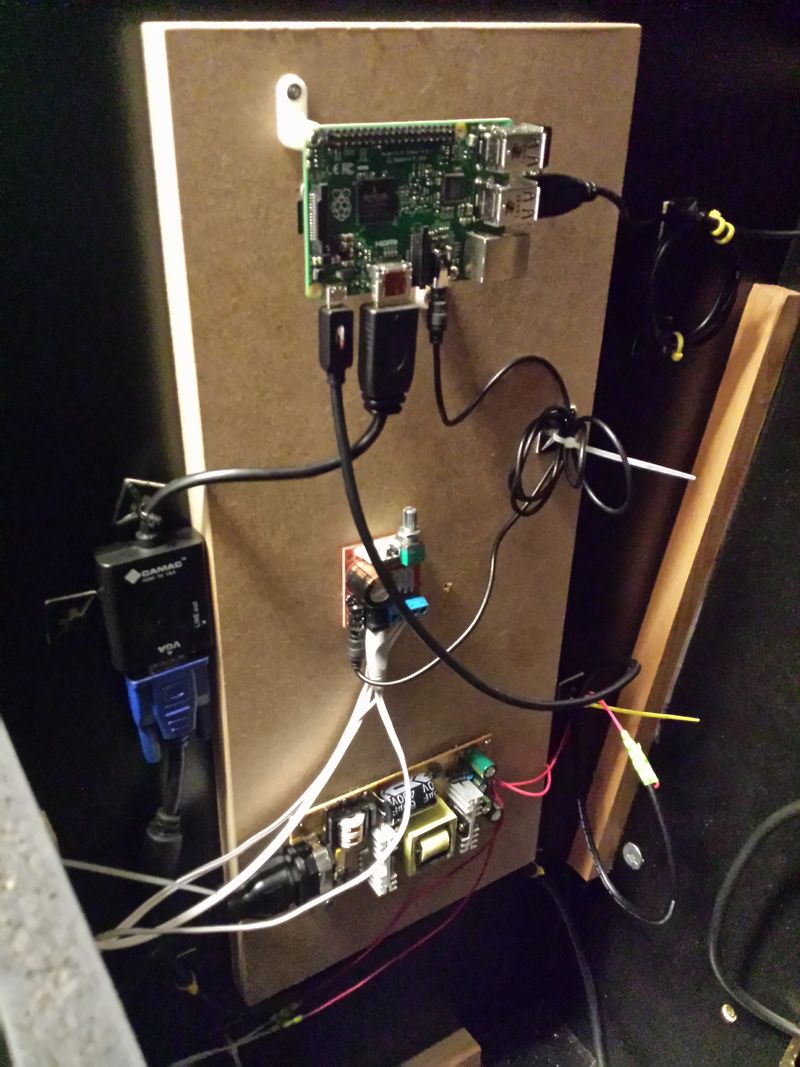 From top to bottom: Raspberry Pi 2, Amplifier and Power source (5v and 12v)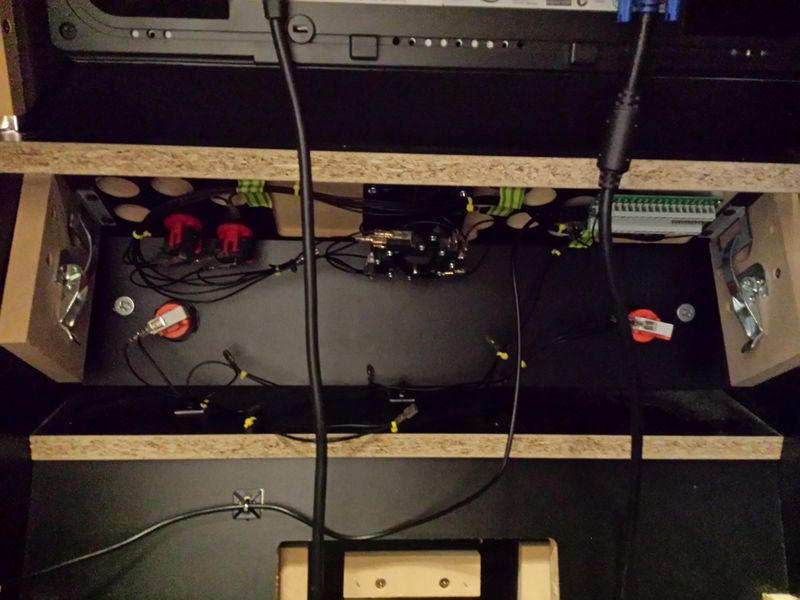 The underside of the control panel and the bottom of the mounted LCD. Uses standard arcade controls (Happ brand in this case) and an I-PAC2 to map these onto keyboard presses for convenience.