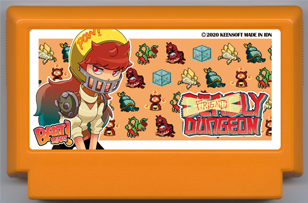 First things first, I found and got permission from the artist.
fortunately in doing so I also found that they had, hi-rez artwork of each of the pixel style monsters on the cover that I could use for reference. but I figured it best to start with the main character.
using the Cart cover as reference, I had to fill in the blanks on the unseen parts of the character. Considering the football helmet, and makeshift shoulder pads, I didn't imagine this character was a pro adventurer with a sword or any typical adventuring gear, so I gave her a nail bat.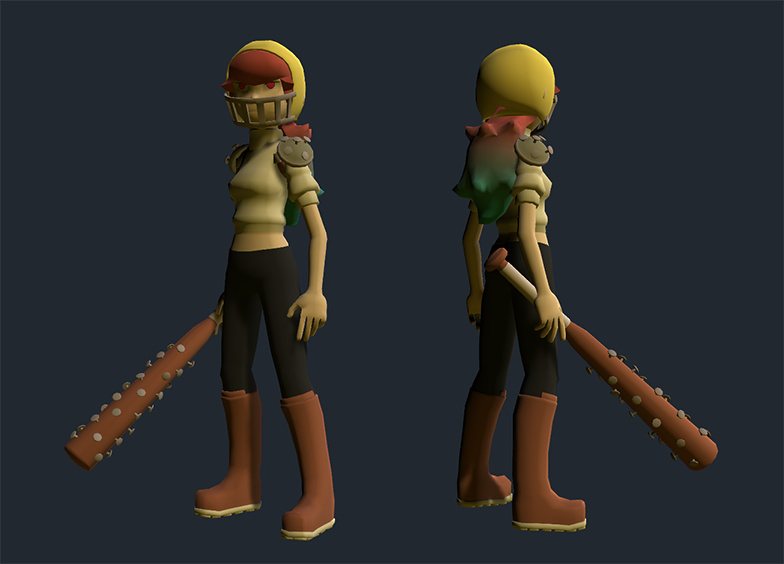 we figured we''d make this simple, and instead of having to place enemies all around a map, we'd try and make each enemy more like a boss, so we could have more meaningful battles with them, and also have a lot less map to build. At the moment the the enemies we chose are the Festive Cube (Gelatinous Cube), the Boo (Jack-o-lantern), and we're still figuring out what the 3rd will be, or if we even make a 3rd at all.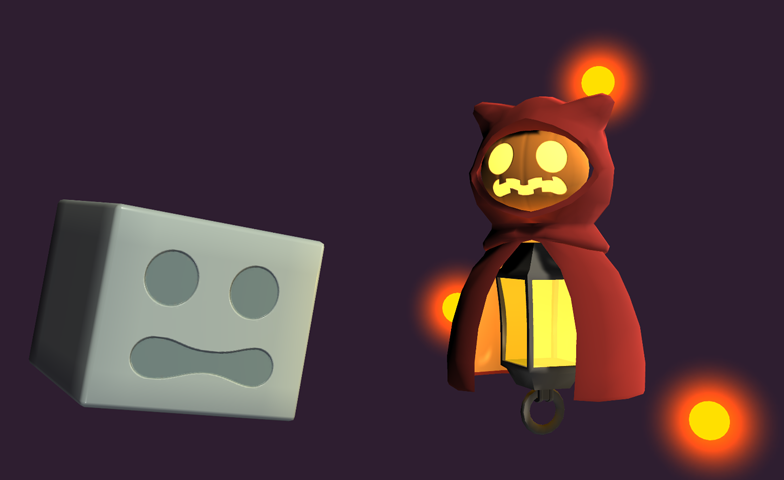 and that's about where we're at so far.