Hi , dear moderator, I am new here, I don't know whether NSFW games could be directly be posted here or not.
With respect, if it is not allowed , please help me delete it .
Hello , everyone, This is LanceRPG, Just now I setup my 1st game (NSFW adult) here. If you

are over 18+ , you can check out my game and my page , THanks.

https://lancerpg.itch.io/defence-agent-gaya
Main story :Agent Gaya of Defence Section 9 dressing up like a magician, sneaks into
a city parasited by alien tentacle monsters. Facing with the enemy with
High IQ and also good at disguising. Gaya has to exchange her body for
intelligence to complete the mission.......
This is a NSFW 18+ adult game, Please pay attention . It's a RPG game developed with the software called RPGmaker VX Ace.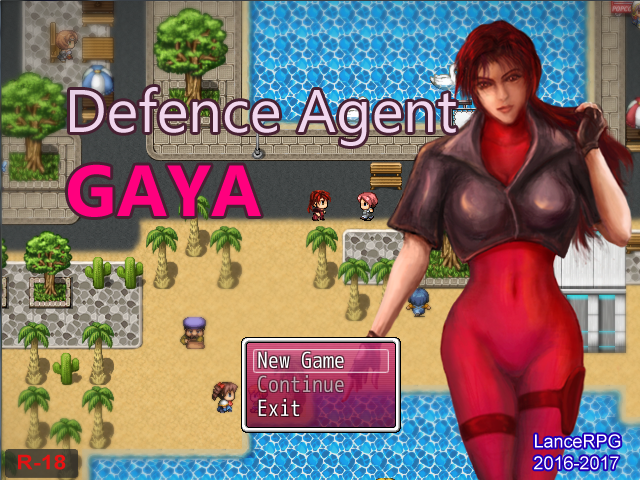 Hello , players, This is LanceRPG
My game "Defence Agent Gaya" is onsale ( available for a reduced price ) , 50%off from 6-26 to 7-26 (2017)

The base price is 9.99$ , now with 50% off , it only needs 5.00 $. If you play NSFW games, check this out.
The money collected will be used in my next game project.

Defence Agent Gaya 50%off Only 5.00 $ , only from June 26 to July 26
Defence Agent Gaya The Full Price : 9.99$ (You can check this link for detailed information of the game)