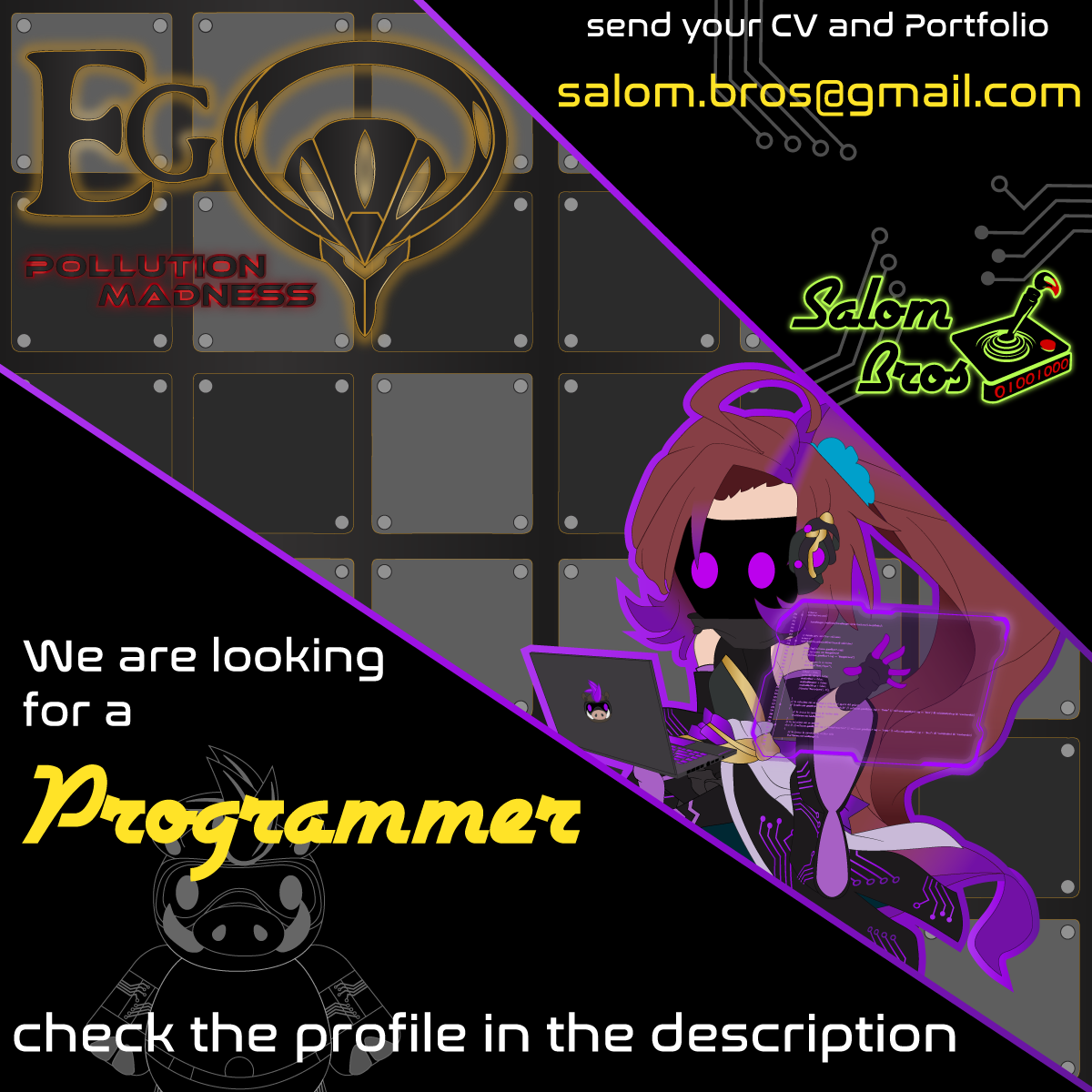 Hi, community! We are looking for a Programmer! Help us spread the word!
------------
We are looking for a Game Programmer with a big passion for the development of code and videogames with great experience and a positive attitude to work remotely. If you think you have what it's needed, apply and become a part of the Salom Bros. Help us develop our IP:
EGO Pollution Madness. https://salombros.itch.io/ego-p
------------
Requirements:
-Experience developing videogames in Unity (C#).
-Excellent programming logic.
-Knowledge of algorithms.
-Knowledge of data structures.
-Over the top ability in problem-solving (programming related).
-Experience with Version Control Systems (VCS) (git).
-Organize and responsible person.
Pluses:
-Having worked previously on videogame.
-Spanish knowledge (Speaking/Writing).
----------------
We invited you to apply and/or share this post with anyone you think could be an excellent candidate for this position at Salom Bros.
Please send your CV, Portfolio and Cover Letter using the subject "Programmer" to