Hi guys and all devs here in itch.io!

I wanted to introduce Tough Coded: Live's first devlog, and to create a place where I can share all what I'm learning in the production of this creation. (Latest Gameplay Videos: Stream / Single Player Gameplay) (Itchio link to downlod the game for mac/pc: HERE)
Let me introduce the concept, first. Tough Coded: Live is a live videogame experience. It's a massively multiplayer shmup, run by a game master, at specific times, in seasons. I'm Little Nando, the game master, game designer and one of the developers behind the game. The game has a mixture of VJ, DJ, Twitch Streamer and Game Master/Dungeon Master concepts/components.
It actually begun as a party thing created in Multimedia Fusion 2. I was able to travel the world showcasing the concept, as an offline thing. The game was presented in IndieCade, SXSW, Tokyo Game Show, AMAZE, and many cities (Paris, Mexico DF, Utrecht, Copenhagen, Berlin), where I made tons of new dev-friends, such as the awesome people from Glitchnap or DOBOTONE/NAVE.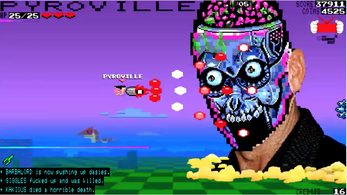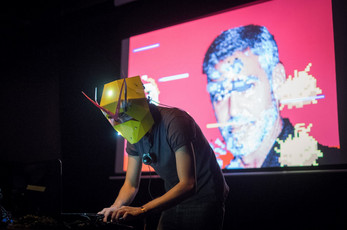 For two years the game's been travelling the world, and finally I decided to make an ONLINE version of it. Meaning, that instead for me to travel the world with the game to showcase it, I now 'stream' and run the game on a certain day of the week, just like a Twitch Streamer, and we've started building a cool community of players on Discord.
The game is also presented in 'Seasons', which constitute 4 shows (4 weeks). The game is a very hardcore shoot-em-up with RPG elements. Next season, titled "Master of Trolls" begins sometime May (or beginning of June).
Since this is an ALPHA build, we're learning a lot as we go and we always welcome new players/beta testers to experience the game.
We just uploaded the latest build up on itch.io and the idea is to keep updating the builds here. A next season is coming up and I'd be happy to have you sign-up for it!
The game is run today all Fridays @ 2pm PST, for anyone interested to play.
Please, if you do play the game, share your feedback! As the game needs tons of balancing still.