Hi
I want to introduce you to a game Joe Kowalski Chronicles brought to you by point and click adventure game lovers under name of "Iron Noir Soft":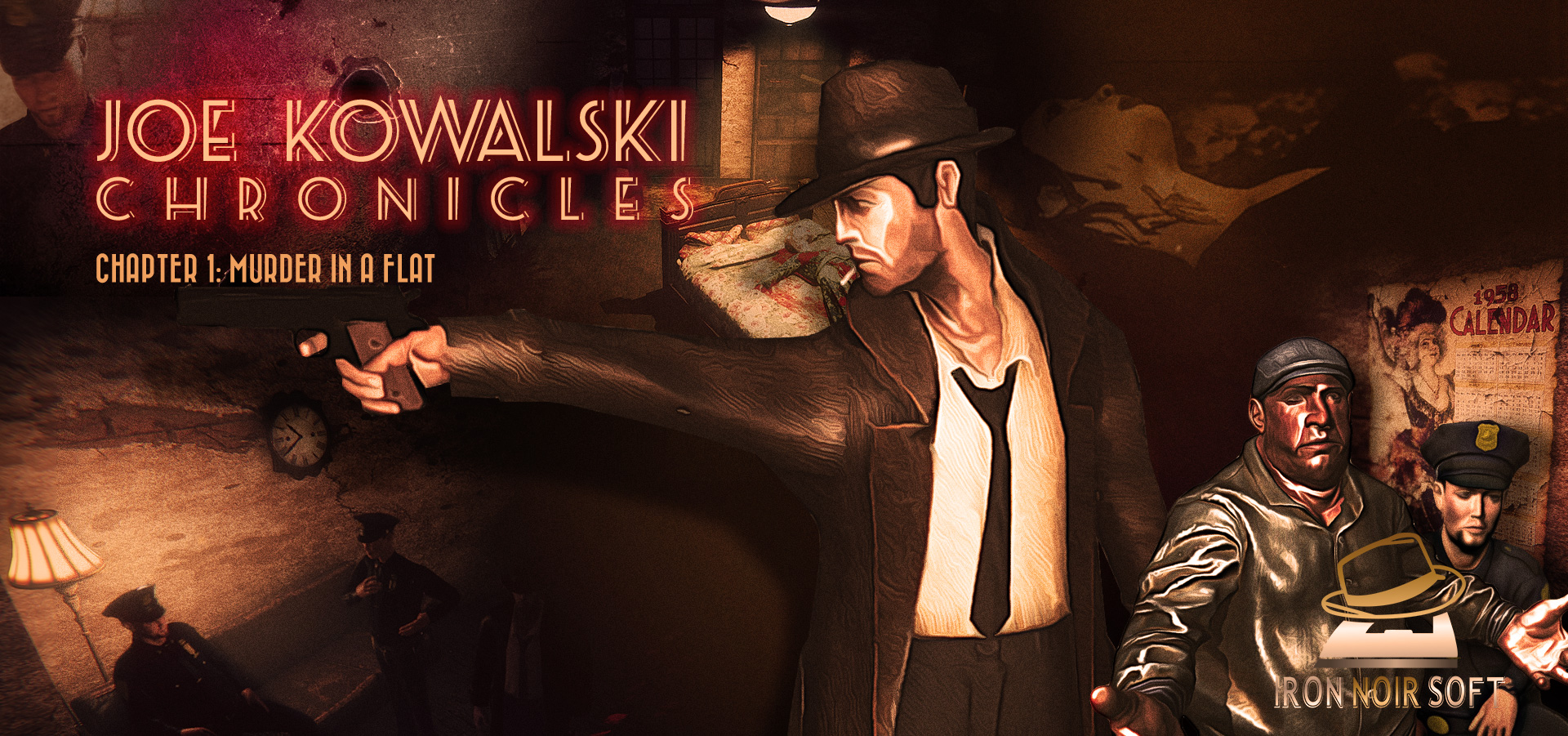 Art is currently used for loading screen in the game
About gameplay
It's classic dark mystery neo noir point and click adventure detective game with horror vibe. You can expect standard gameplay like: talking to quite a few suspects, picking up items, finding clues, combining everything together to solve a murder. One thing that's introduced is use of a gun on right click of a mouse, like Blade Runner did in '97. So you sometimes need gun to solve a puzzle who knows maybe you get to shoot something even :) There are also rare quick action scenes which are mostly used to make some choice. We've been enjoying making the game and hopefully by end of the year you will enjoy playing it.
Here's one gameplay screenshot: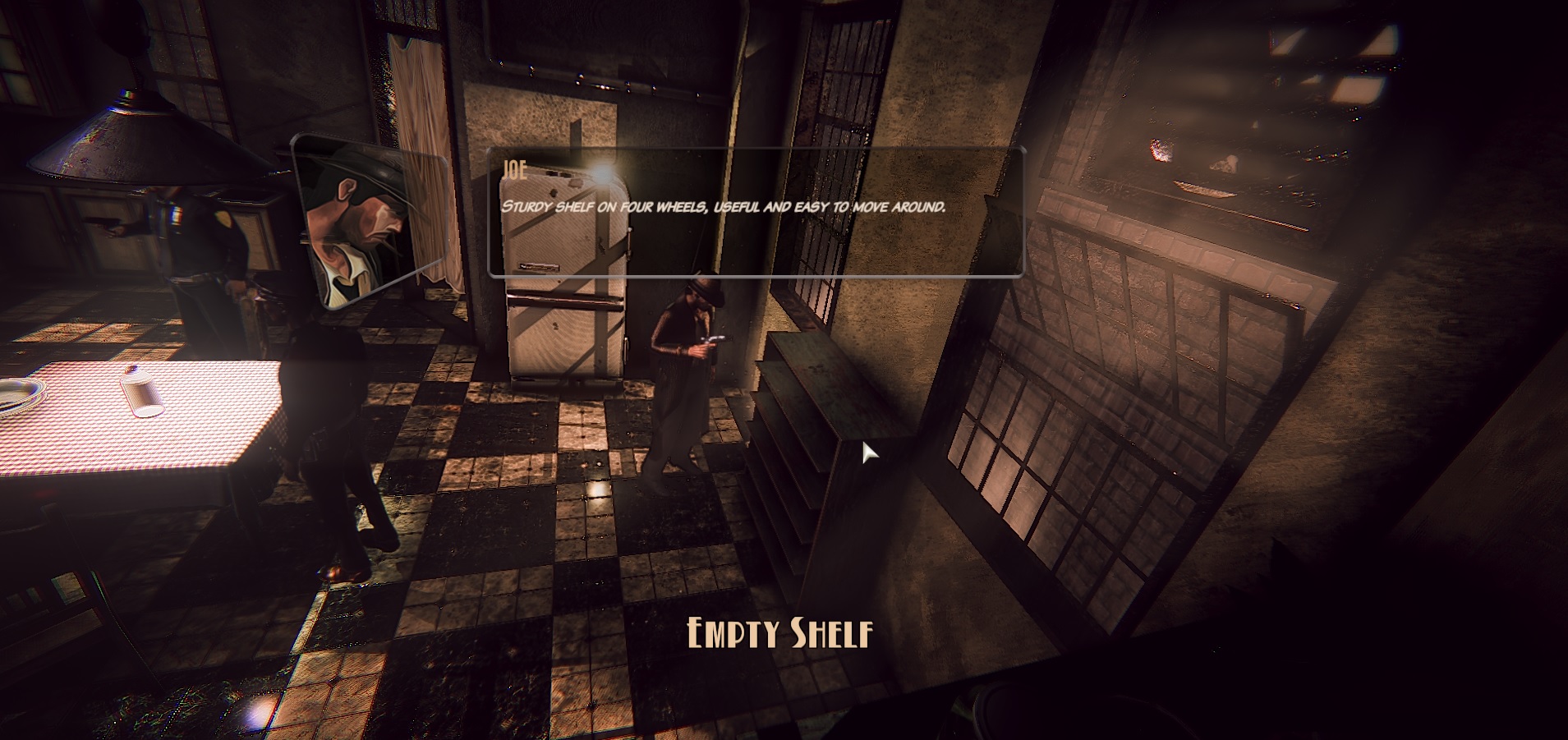 Joe does "look at" on movable shelf.
Releases and more about "Murder in a flat"
Game is scheduled for a release at end of 2020 and it will be a short prequel to Joe Kowalski Chronicles which will go out in 4+ chapters during next years. Plan is to release one chapter every year.
Prequel will be one murder at one location - apartment in Joe's neighborhood - he was closest detective so he was called to scene of the crime. Woman was brutally murdered. and will contain around 45 minutes of gameplay/cutscenes so it's not long but will introduce you to Joe's character and story behind all 4 chapters will be based on this one murder, chapters will be 2-3 times longer I expect only gameplay would take around 1-2h with loads of really nice cutscenes.
We released trailer recently but are already working on new promo materials:
Useful stuff and links
You can check more images from gameplay here on itch.io:

https://joekowalskichronicles.itch.io/murder-in-a-flat
or check more info on official site, you can subscribe for updates:
http://joekowalskichronicles.com

You can also find some more info on indieDB page:

https://www.indiedb.com/games/joe-kowalski-chronicles-murder-in-a-flat
And lastly you can follow us on twitter as we try to post regular updates there:
https://twitter.com/joekowalskichr1

Please let us know what you think about the game, we're new in this industry and want to hear some good/bad critique all is good for us ;)
Thanks,
Joe