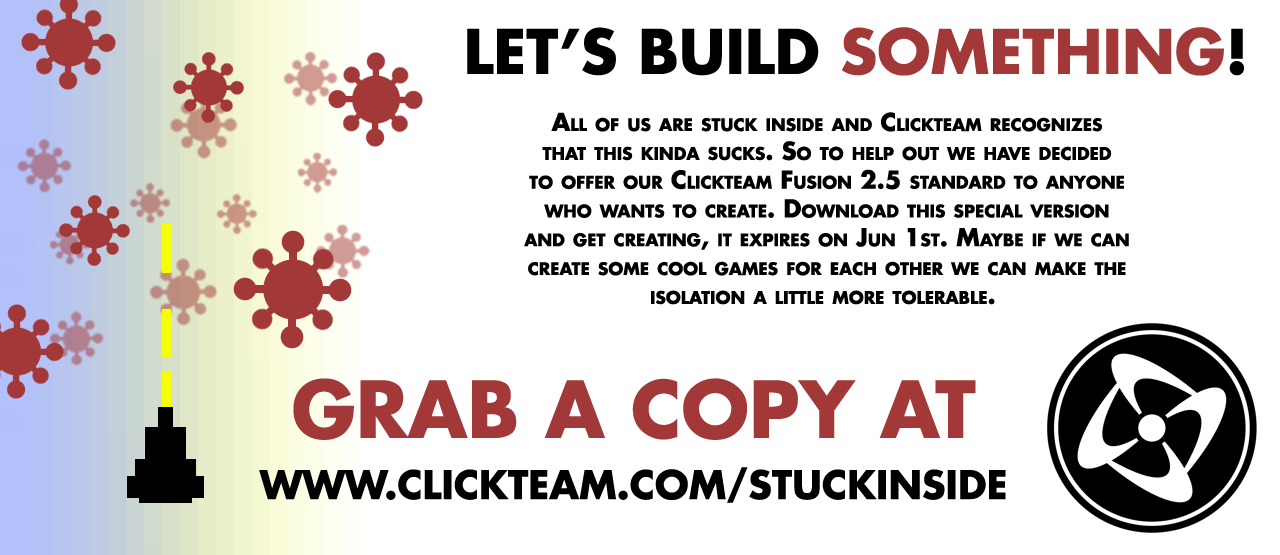 All of us are stuck inside and Clickteam recognises that this kinda sucks. So to help out we have decided to offer our Clickteam Fusion 2.5 Standard Edition to anyone who wants to create. Download this special version and get creating, it expires on June 1st. Maybe if we can create some cool games for each other we can make the isolation a little more tolerable!
You can download the file here on our Itch.io Product page or visit...
https://www.clickteam.com/stuckinside
Use this serial number for install
AJW83T-N8SWUVFP-FSK11U
Once you're up and running, you'll be creating awesome games you can build and share with friends and family in no time! Here are some tutorials you can take to get started:

Visit our Discord channel to join the conversation!