Hi there!
We just released a demo of our upcoming game Abracadabrew.

Abracadabrew is a 1-4 players local couch co-op game where you have to combine memory skills and cooperation to brew as much potions as you can before dawn. Gather ingredients hidden across the place and stay focused and organized to unlock new brain-racking potions combinations!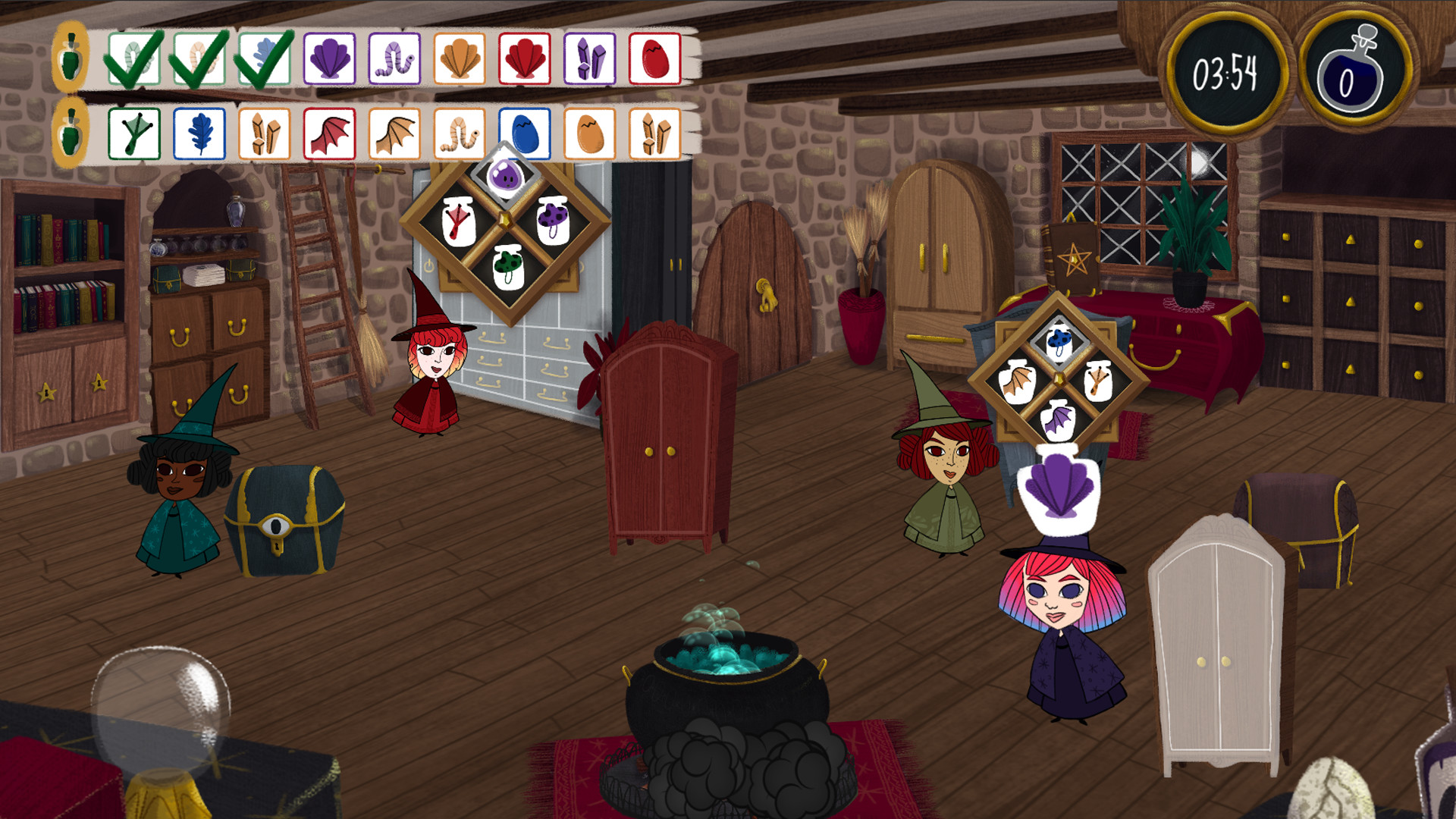 -> Download the free demo here <-

As we'd like to improve our game as much as possible, feel free to give us your feedback here or on our discord server. We'll be glad to hear from you!
Have fun!