https://planchettegames.itch.io/so-may-it-be-a-witch-dating-sim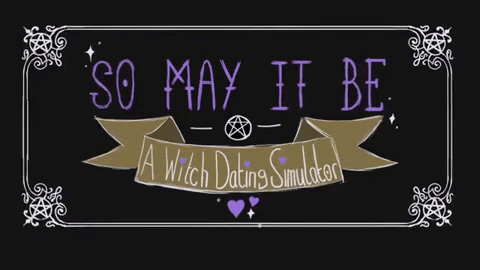 So May It Be: A Witch Dating Simulator - The perfect game for a relaxing and magical Valentine's day is finally here!
Do you like dating simulators? Do you like witches? What about the aesthetic of the early 2000s? Are you having a chill Valentine's day inside this year? Then I got your gaming needs covered.
So May It Be: A Witch Dating Simulator
is a weird, magical and nostalgic visual novel. You play as a witch hanging out with your witchy friends, ditching school, contacting the dead and falling in love. You can relax with your friends and play some minigames. Decide who you are, who to ask out, what you talk about and what you say. It's the perfect romantic and chill game to play at your own pace this Valentine's day.
You choose which witch… which witch?.. You choose which witch you like most out of three datable characters; Morgan the badass death witch, Erin the shy kitchen witch or Brigid the bubbly green witch. You ask your chosen sorceress out and go on a date with them to their specific character themed location.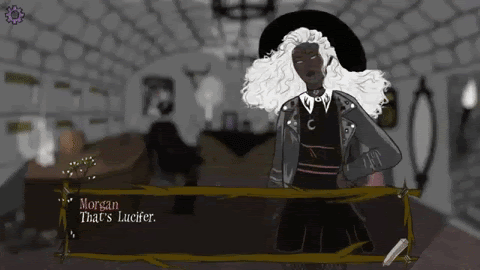 You choose which topics to chat about, but be careful with what you say lest you hurt the feelings of your favourite badass witch that you just wanted to smooch. You can also snoop around their rooms and look at their stuff, although they may yell at you for it, as well as play one of many pretty sweet minigames.

So May It Be: A Witch Dating Simulator is a passion project and the first game summoned by the all female team at the co-op indie game dev company, Planchette Games, based in Ireland who describe themselves as "Nice witches making haunted games for magical people."