Captain we have a problem!
Hello, my name is Eduard and my first mobile game now in open beta :)
Do you like Star Trek? Ok, but I hope you at least know about Star Trek. One of the most famous Star Trek facts is – man in a red shirt always dies. So, imagine that the Star Trek captain have a "red shirt". It is in our game. The main hero can die in every second because of his decisions, but death is not the end!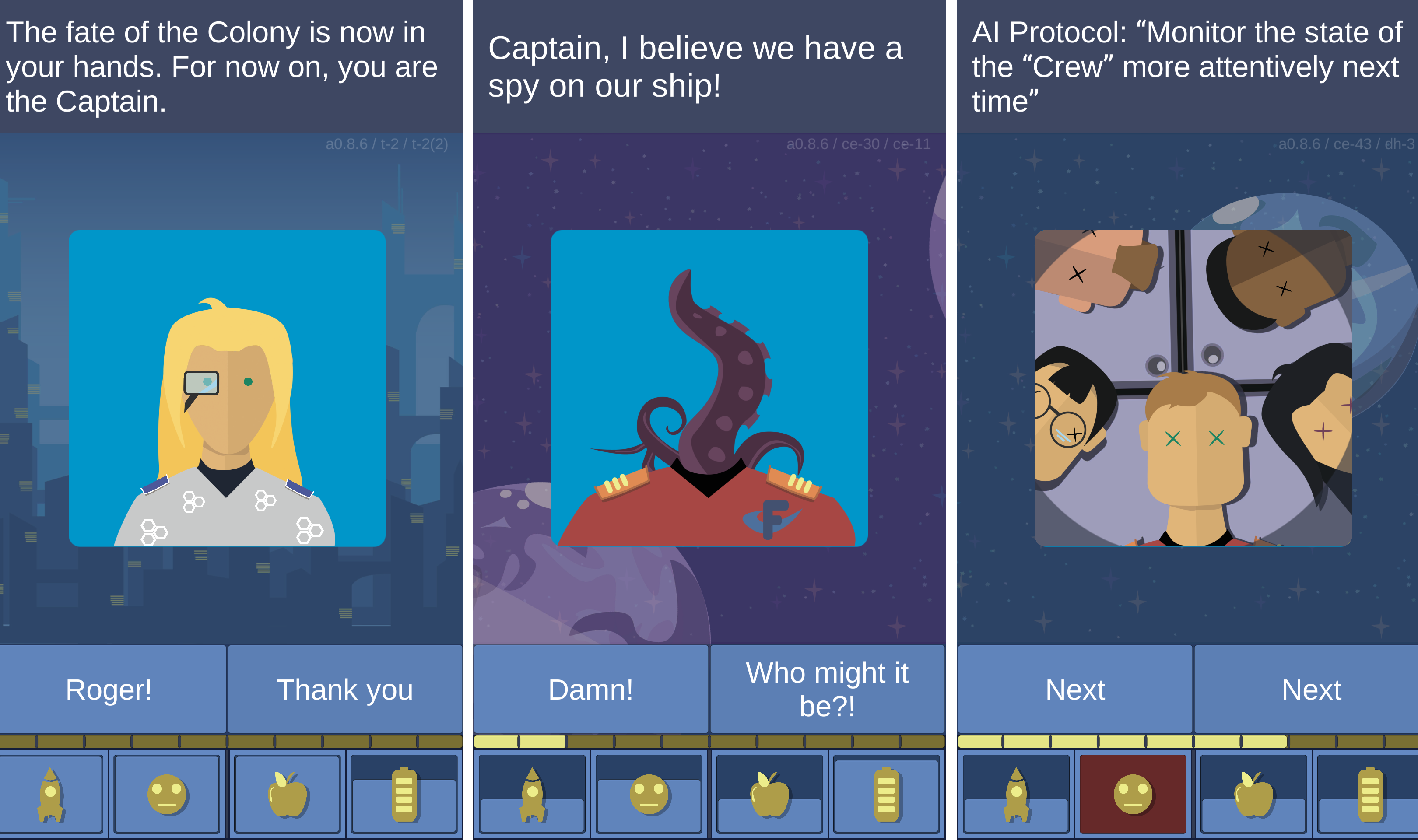 "Captain we have a problem" is a casual, funny game for mobile. Player needs to solve different problems on a space ship. Player will read the event card and manage ship's recourses.
Free Open Beta – https://play.google.com/store/apps/details?id=com.DesignLayout.CaptainWeHaveaPro...
If you love game Reigns, you will like this one too. I hope :)
Gameplay

How to play? - You see a card with the event description. Below there will be two different answers to choose. You need to tap on the preferable answer to move on. Your answers will affect ship recourses and your story.
When the game ends? - Your task is to reach the Colony and complete your contract. The Colony is about 10 randomly generated space sectors away. But the final of the story is not the end of the game… you will see
Features in development:
- "Nuclear" and "Taser" active buttons;
- Black Market and Trade Stations;
- Miracles;
- Factions and "waifu";
- Secret transformations for crew and for captain which affects the story ending;
- Extra secret deaths and events;
- Achievements!
page on itch.io -
https://eduard-a.itch.io/captain-we-have-a-problem



Facebook - https://www.facebook.com/CaptainWeHaveAProblem/?modal=admin_todo_tour
Best Regards!
Eduard.