1: If you stand there (red rectangle) and press Enter or Z you will receive automatically a game over.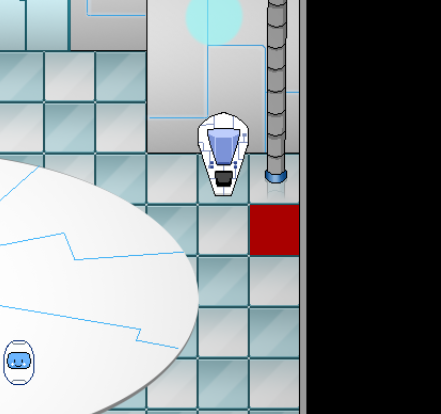 2: If you stop the time while the robot is located in that position and you stand on the button, you won't be able to move anymore.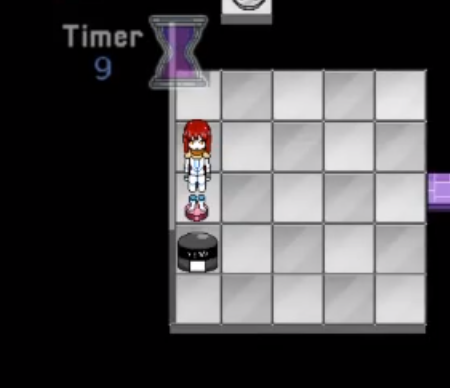 3-NEVER DO THAT, you're going to get stuck in that room!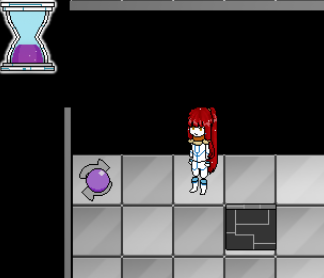 4- If you leave the testing room before solving it, and before use the moving platform, the platform no longer moves, and the metal ball can't be moved or reset either. So don't leave the testing room.