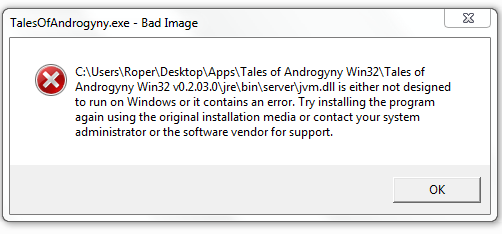 If you get this message, then simply run the .jar file in the Tales of Androgyny folder.
If you cannot run the .jar, then update java or/and use a .bat to run the file. In this case, edit the new .bat you've created and type: java -jar talesofandrogyny.jar
Hopefully this helps!