Controls
Video:
Keyboard:
Press [Escape] to hide or show the UI.
Press [<,] and [>.] to cycle to the next or previous state in the list.
Press [1] through [9] to switch to one of the first 9 states, and press [0] to jump to the tenth state.

I recommend writing a list and keeping it somewhere on your desk, like this:

Normal
Scared
Blushing
…
UI: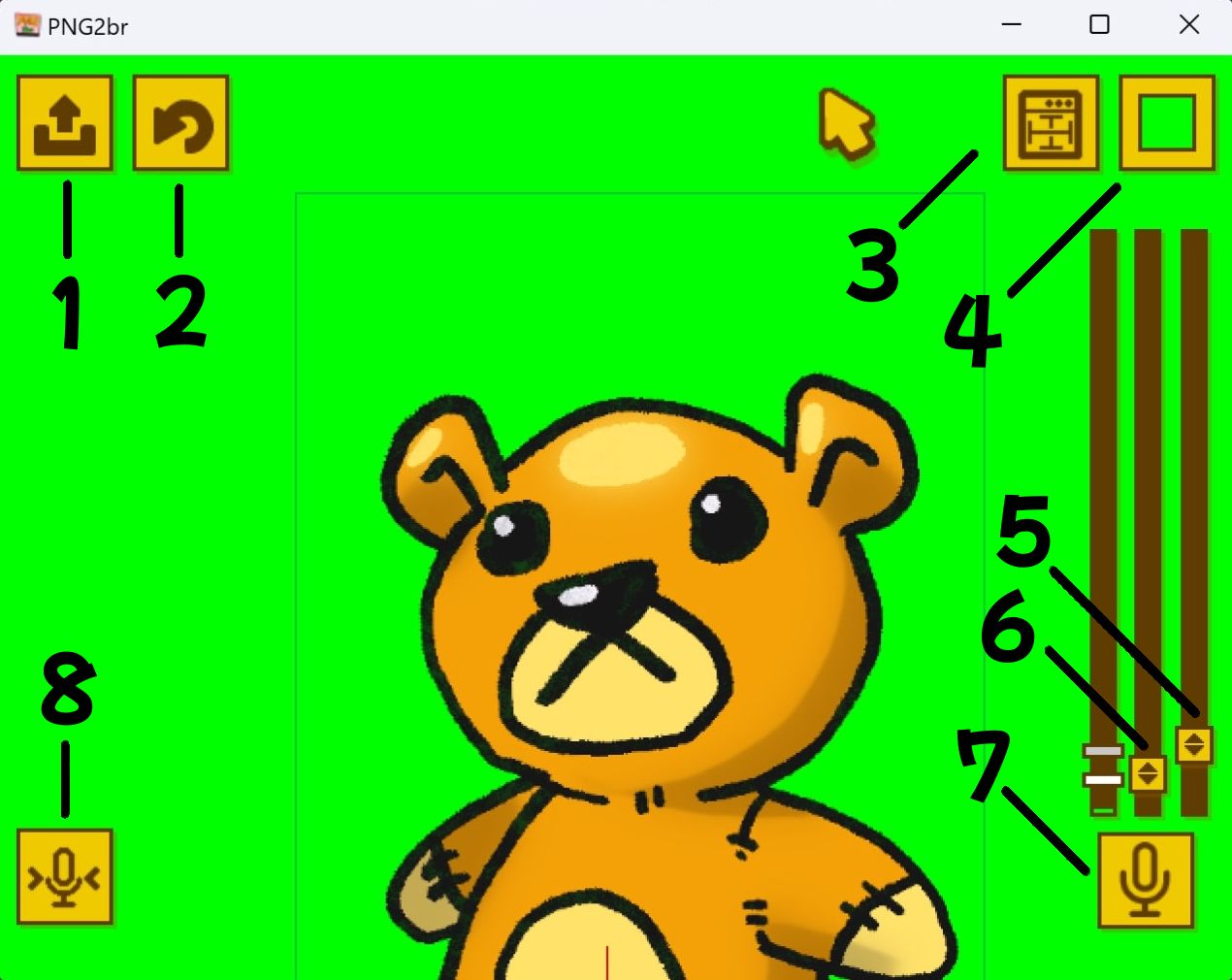 Open an avatar file.
Reload the loaded avatar file and all its images.
Set the window size to a preset, like 720p.
Set the background color.
Set the microphone sensitivity.
Set the "speaking" audio threshold.
Mute or unmute the microphone.
Select which microphone to listen to.