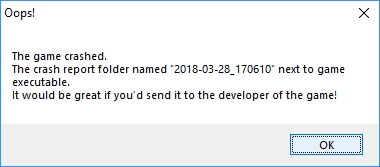 Hello, I bought the Freerider FPV game, but it can not run on my PC. When i click on enny park, games shut down. Errors in an attachment i send 10.3.2018 on email: fpvfreerider@gmail.com but no response.
Demo version is running OK . Version 2017 is the same like 2018 - error!!!
I tried to play the lowest resolution and again the same. Even running as admin did not run.
Win10 is my system.
Help me.