A simple balloon popping game, with colourful graphics, toys, candies, flowers, stars, cute animals and many more to play with. A variety of cool dynamic background themes that you love.
Download your free copy today from https://teamsidgames.itch.io/pop-master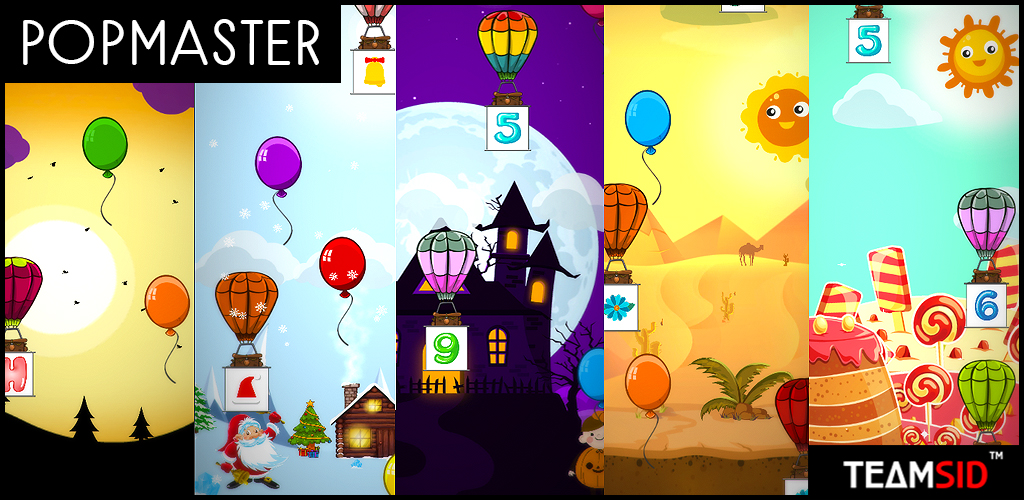 * 9 different dynamic themes to check out
* 7 different match packs to choose from.
* 9 different toon music tracks
* 20 challenges to unlock Achievements
* Completely Free to Play

Why Late ? Grab your free copy today. https://teamsidgames.itch.io/pop-master