Hello,
we just added our game page for our game "Spencer". It is a classic jump´n run / platformer game.
Currently we are in the last testing phase and hope to finish the game within this week. The last tweakings in gameplay and also bug finding is bigger than expected ;)
Until now, it was a big task for us to get this game finished. It is our first 3D game and it is based on our own little 3D engine. The engine is needed because we also develop vor AmigaOS4.x Systems and there is now other 3D engine available wich also works on other systems.
Also making 3D graphics was new. Blender learning was a big time waster and we started from zero. But now, we are happy to get our first usable result.
I want to share some pictures from "learning" until realese. This here is one of a first try in blender (low poly, ugly textures ;) ). At start, Spencer was not in mind. The idea was a full different game. Later we deceided to make a smaller game... and thought a platformer is easy to make... but it was not.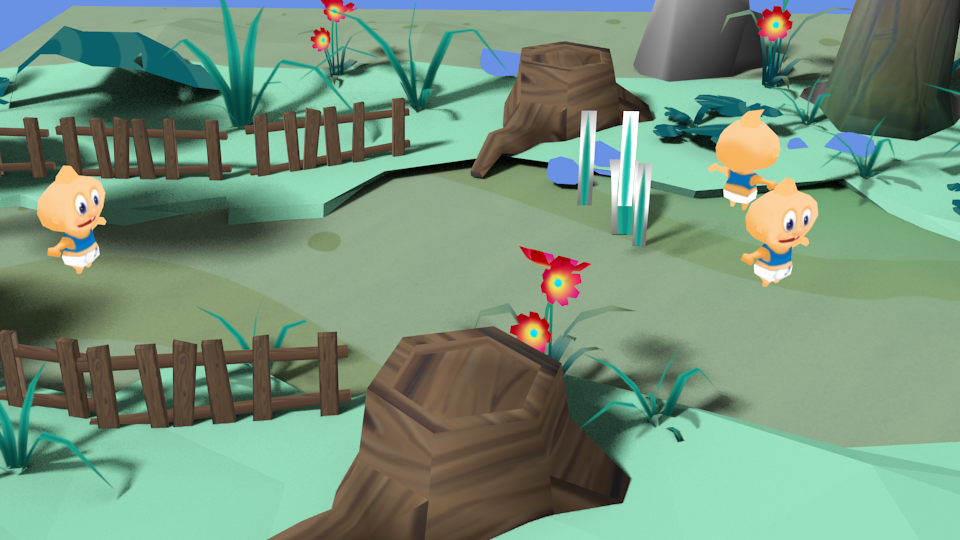 Switch to a platformer game. Here we already have realtime shadows. Our first idea was only to make baked vertex lighting but light and shadows have a huge impact in the visual style.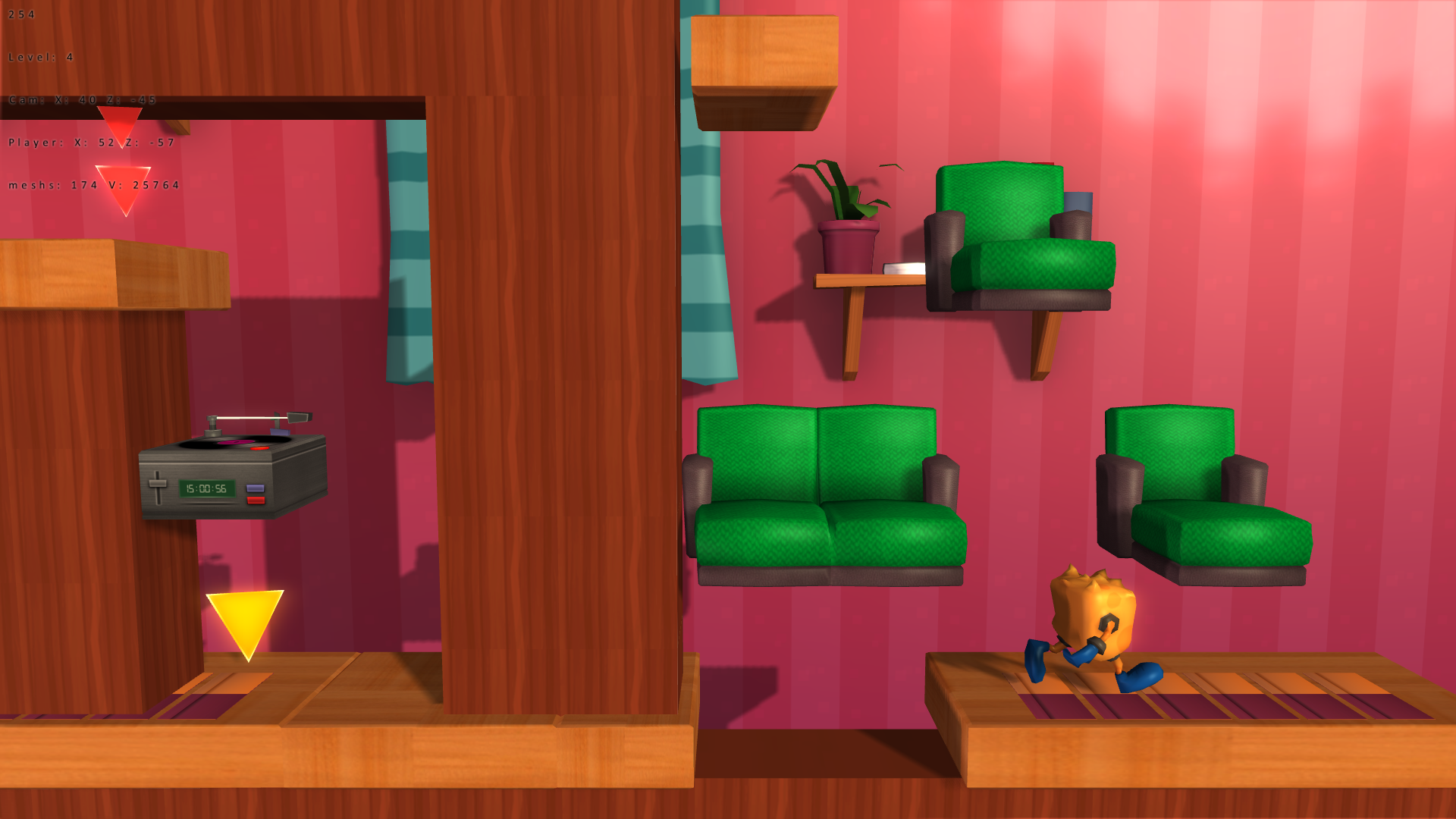 And here a "finished" screen. It is a simple style with clean textures and objects. This is also because it all needs time to make and we tried to make a visual style that we can put into a finished game and not only in a tech demo. We are only two people, one is coding, the other makes graphics and levels. So we have to be careful about the size of our project. Because all is a learning process becaus we start from zero, we have to put an eye of our limeted possibilities and skills.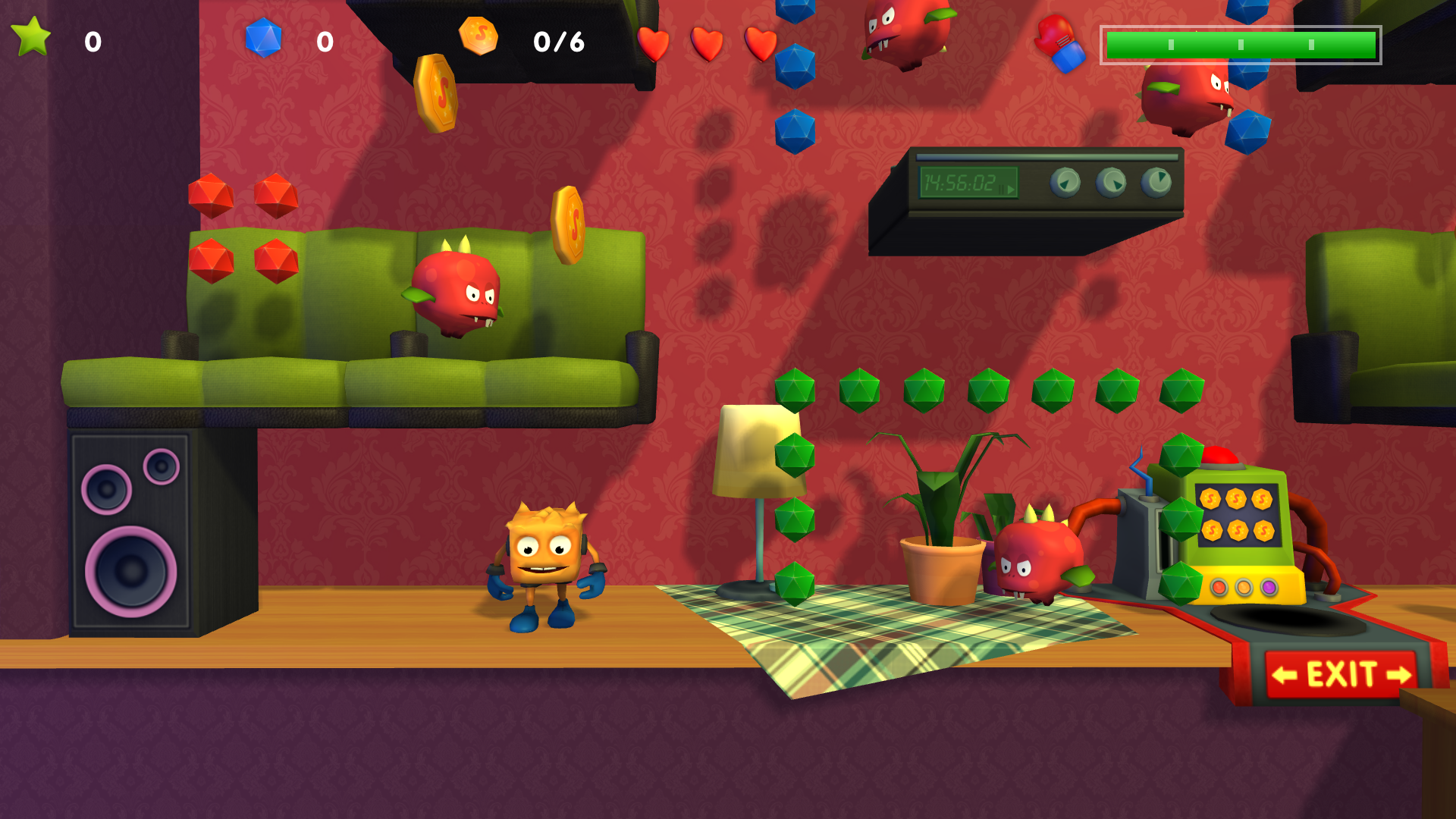 As you see in the three images, our skills are growing while working on this project. And this is my main intention for this thread. Just start a project and keep your limitations (skill and time) in mind. Grow with your project but also try to find an end ;) Before Spencer we startet several 3D projects but they where getting bigger and bigger and we lose control about our goals. It tooked much time but we never could finish it. With spencer we made a big step forward (skills and engine are better) and we hope that we can learn a lot more in the future.

So players, start to make your own game... it is fun ;)
Regards and thanks for reading!
Thomas from EntwicklerX
www.entwickler-x.de - www.facebook.com/entwicklerx - https://entwicklerx.itch.io/