Hey all!

Last night, Nick (@nickengelsman) and I (@boazlaurens), built a game in about 10 hours. I have been prototyping games for a long time, but never actually released something for others to play. So this time we decided to keep it simple and focus on our main goal, releasing a playable prototype. At about 5:30 AM we did it! https://topdag.itch.io/calaboose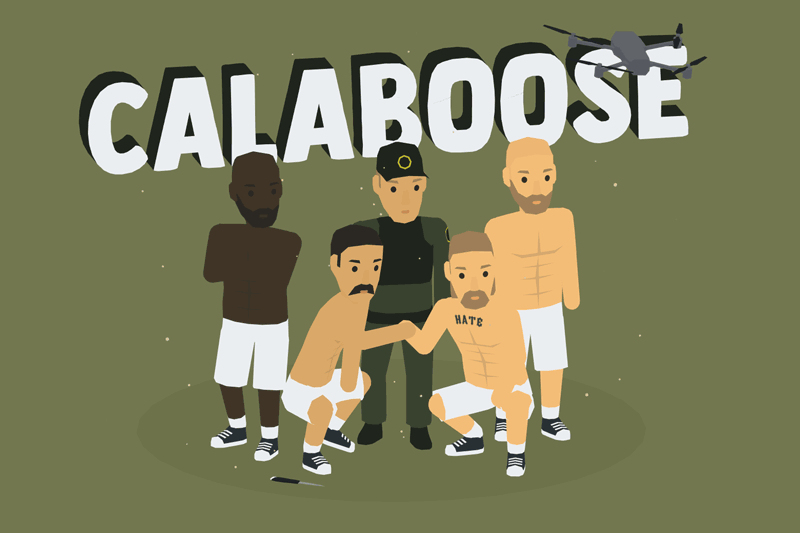 The game is based on the epic final fight scene from the movie 'Shot Caller'. You can play with up to 4-players locally.

Everyone starts in a separate cage. At random one of the doors opens, and you have to go after the guard. After killing the guard, you get the key to open the other cages, so you get access to and fight the other prisoners. If you get lucky you'll be able to get a knife from a drone from the outside. The last man standing wins!

It's very basic, but we enjoyed the process and we hope you will enjoy this free mini game just as much!
All the best,
Nick and Boaz
Topdag Games