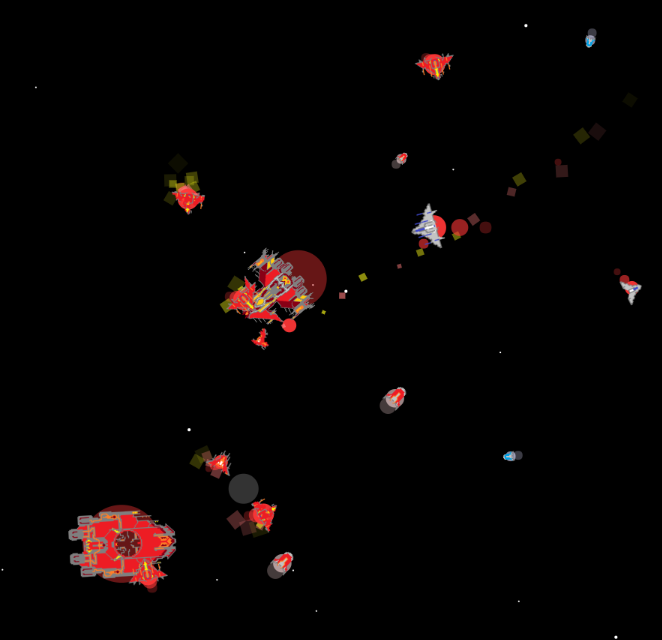 https://squarecircle.itch.io/shooty-space-demo
Hello! This is a project that I've had lying around for a while until I resurrected it for the Resurrect an Old Project Game Jam at https://itch.io/jam/rope
It was originally a real-time strategy game, but is now a top-down shoot-em-up.
Hitting other ships with missiles knocks them back in a physically realistic way. There are also asteroids that can smash into ships. The goal of the game is to fight alongside your fleet against waves of invading enemies.
Any feedback and play are greatly appreciated! Thanks for reading this far.