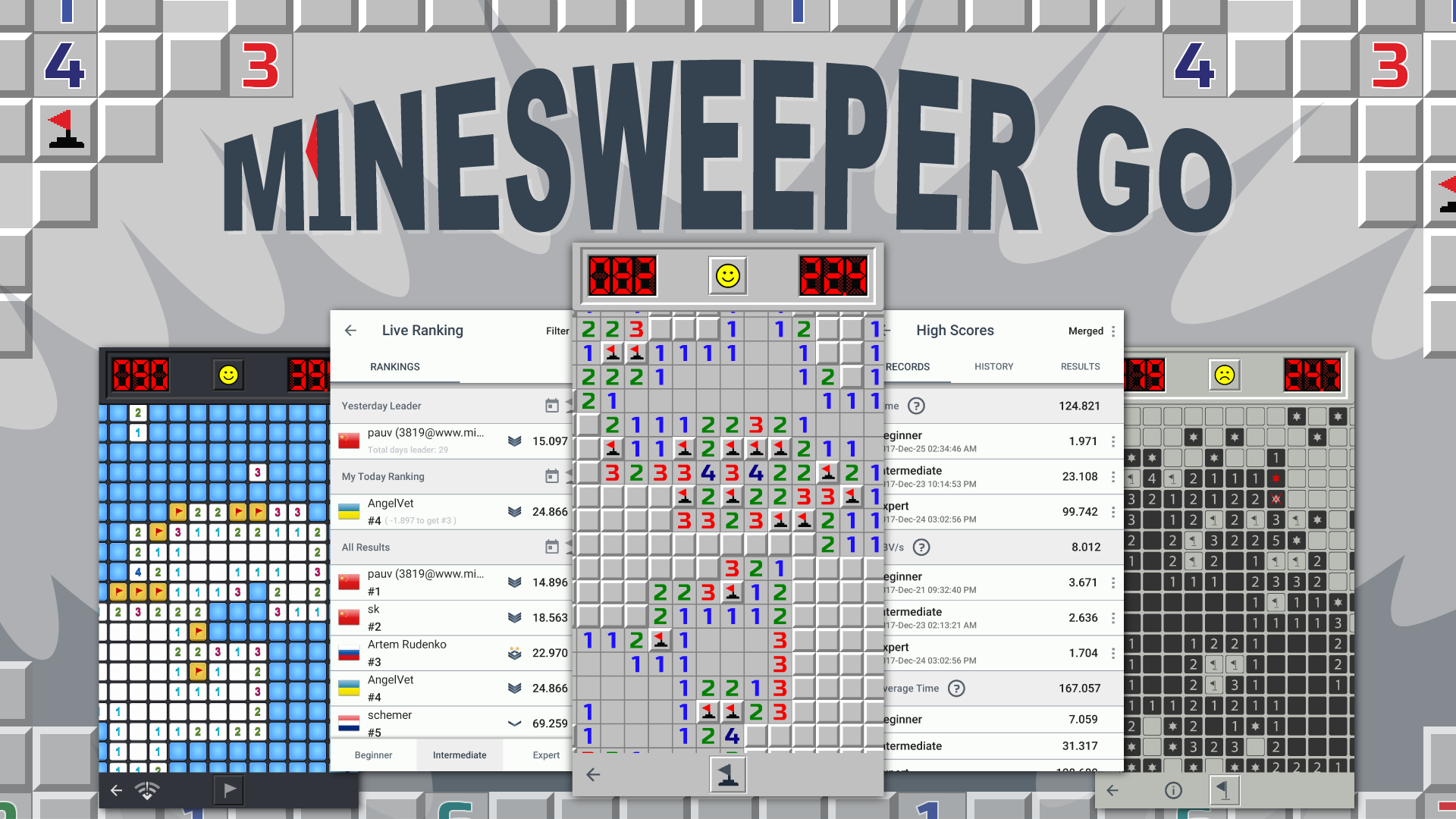 After six months of initial beta release Minesweeper GO has came a long way and at last released to public. I am very grateful to all of you for support and testing.
The objective of the minesweeper game is to demine minefield without detonating any of the land mines. Use flags to mark mines and tap numbers to open safe squares.
📌 Game controls are highly optimized for android touch screens. You will get best classic minesweeper experience on android devices comparable to old school minesweeper on Windows XP.
Why choose this Minesweeper app?
– High precision timer
– Multi-touch zoom and smooth scrolling
– 3 classic levels of difficulty
– Create custom minefields. Change board size and number of mines including 3BV control of the board.
– Offline score board including personal records history
– 🌏 Online World and Live player rankings
– Deeply customizable and superior controls (Tap to flag or tap to explore, etc.)
– Recursive chords
– Gameplay video playback
– Application themes and minefield skins
– Built-in game help contains best minesweeper patterns and practices
– Designed with NF (playing without flags) players in mind
– Minimalistic UI
– Facebook integration
– Cheats (undo of failed move, play again, etc.)
And a lot more!
Download Minesweeper GO
Happy minesweepіng!