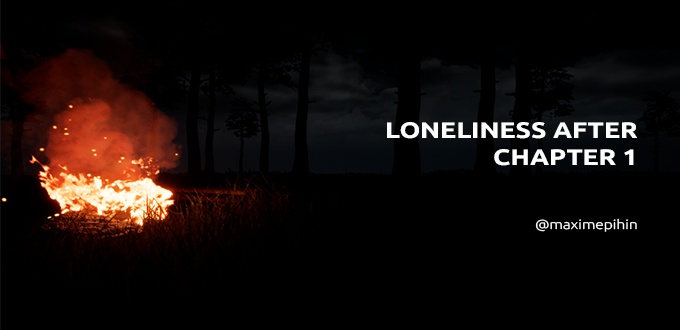 Loneliness After: Chapter 1
In this game there is a story. The story of one person who is ... You can not even immediately determine where he is and how he feels. You can only safely say that he is not comfortable and even scared. Only the darkness surrounding him, strange sounds, seclusion from oneself - all this only aggravates the situation. But that does not happen, he should answer himself to a few questions:
Who am I?
Where I am?
What happened?
Twitter: @maximepihin
Site: lonelinessafter
Itch: lonelinessafter-chapter1

Look at trailer!