https://softwareinthe90s.itch.io/the-dead-of-night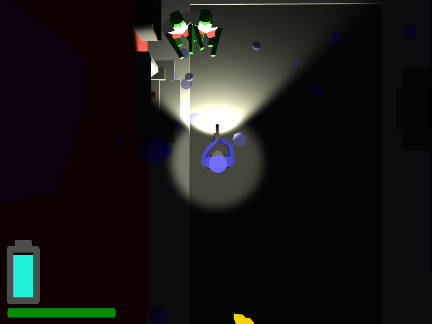 https://softwareinthe90s.itch.io/the-dead-of-night

Hi guys,
This is my latest creation, The Dead of Night. A top down survival horror game. I'm mostly trying to focus on developing atmosphere and game design with this one.
You are armed with a flashlight and a pistol and are tasked with taking down the waves of undead that come after you. You can only see the zombies when you point your flashlight at them, and that battery won't last forever. Once it's gone, only the ocasional flash of thunder will illuminate the undead.
I'd love to get some constructive criticism on this. I know some of the gameplay elements need tweaking. I might take this one further so any ideas for future development are most welcome!