TIS' AIN'T NO ORDINARY CLICKEY-DI-CLICKEY GAME!

Hey all! For the past couple of weeks I've been working on this little prototype and I am more than happy to finally release a sneak-peek into the public. The goal is simple: There is none. Seriously, you just keep tapping cups and watch them get thrown away in a realistic manner.
Why are you even still here...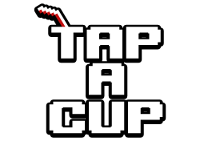 "Tap A Cup!" currently features two, yes a whole two(!), cup designs for you to unleash your anger upon and many more will hopefully be added further down the road! The game is far from finished and I'd really like to get responses and suggestions on how I can improve upon its current state for a fully fledged release on mobile platforms!