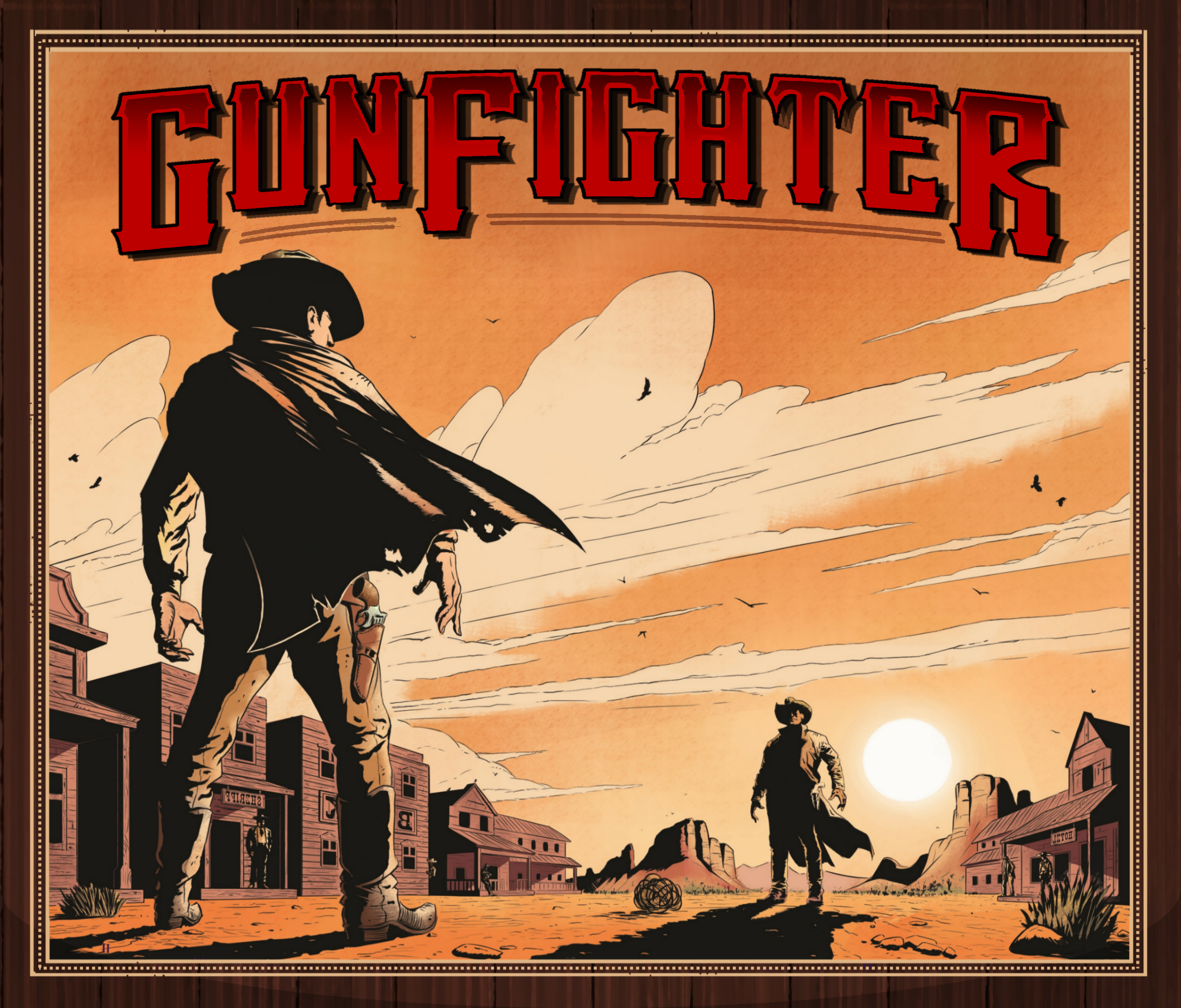 GUNFIGHTER is a Print & Play card game for two players.

Lightweight - Quick to learn and set up. Simply print the game, cut out the components, and play! ~30 minutes per duel.
Highly replayable - Vast combinations of skill cards and playstyles lead to unique duels each time.
Original artwork that will drop you straight amidst an action-packed Wild West shootout.