hello! this is my first devlog so i hope i can make it somewhat coherent at least. i definitely need to learn the correct terminology for things, but for now i wanted to share my excitement for a visual novel i've been planning.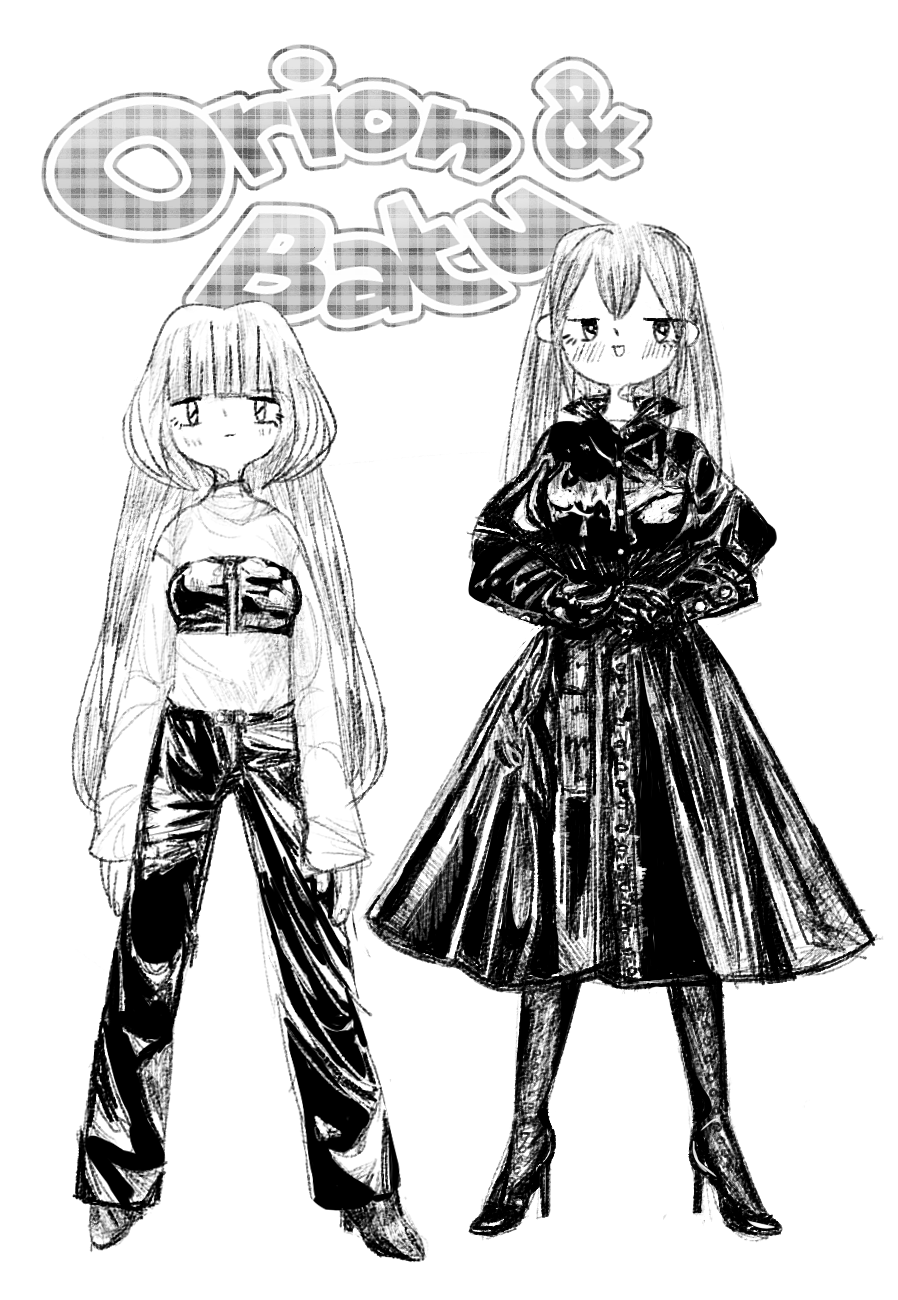 here's the first official piece of art for the game (excluding sketchbook scribbles).
i'll be making the game in ren'py and it will include 12 chapters, or 12 sections of the story. It's a game about two strangers named Orion and Batu who find themselves journeying together through the 9 circles of hell after being told that they have no love for anything in the world.
i sincerely hope that i can convey a story that makes the reader not only enjoy the experience of a visual novel, and want to continue reading (as someone with attention issues, as much as i love visual novels, i have an incredibly hard time motivating myself to read them), but also to allow the reader to feel deeply and wholly what i felt as creating the story.
i'm currently working on this project alone, and while i can't compensate anyone who would choose to help, if anyone else feels like they want to know more about the story please feel free to contact me and i'm happy to talk about the themes of the story that are important to me to see if we have overlapping interests that might convince you to help with the project. i have no experience with making music, so having someone who could create a soundtrack would be especially helpful, or this project's soundtrack would consist of free-use music.
even if it just ends up being a solo project, i truly hope that i can create an enjoyable game.