Hey y'all~!

This is the first time I'm posting on itch.io but I'm excited to be part of the community! I'm organizing a charity zine called the Haikyuu!! Manager Zine and we're releasing our digital book on itch.io.
This zine is about Haruichi Furudate's Haikyuu!! animanga series, focused on the nine team managers confirmed as of May 2017. The 6" x 9" book contains over 70 pages of fanfiction and fanart following the theme of "Four Seasons". This exclusive PDF copy also includes previews of the print set and sticker sheet released during pre-orders.
If you can't buy the book now, we're also holding a few last minute holiday sales for Boxing Day and New Year, so look out for that ;D
Here are some previews of the book: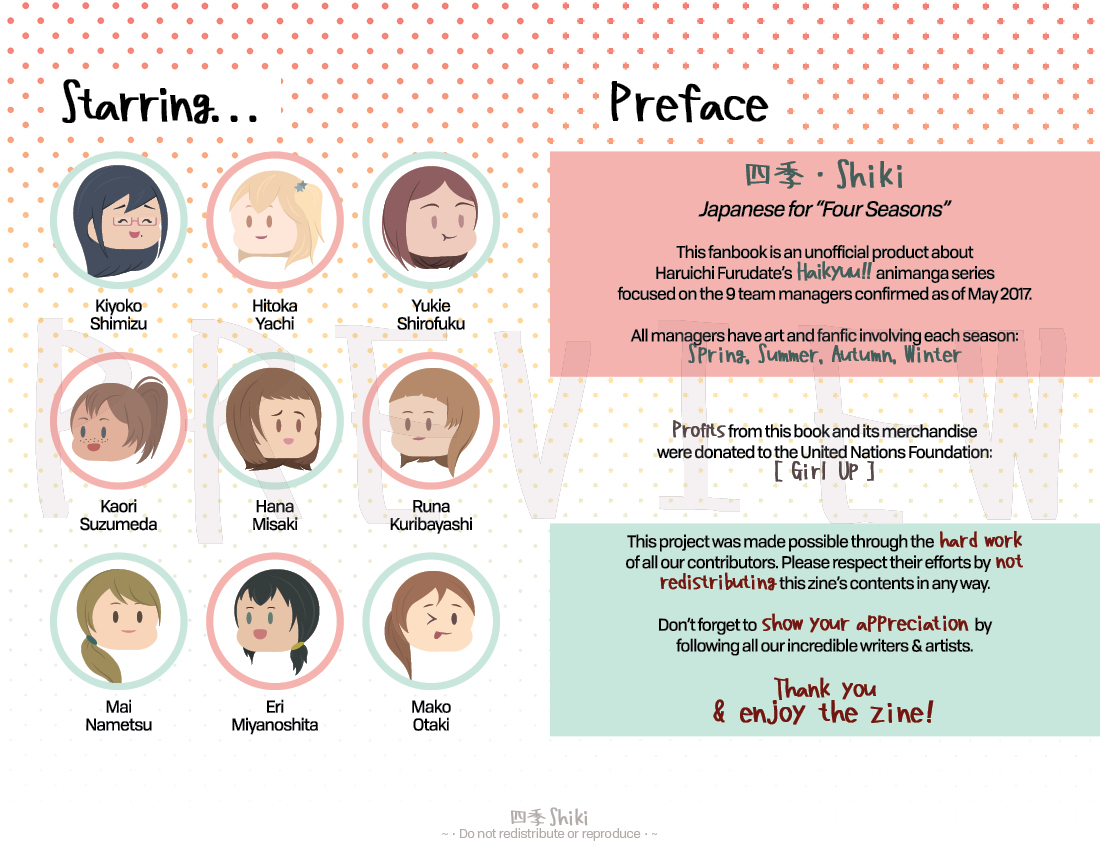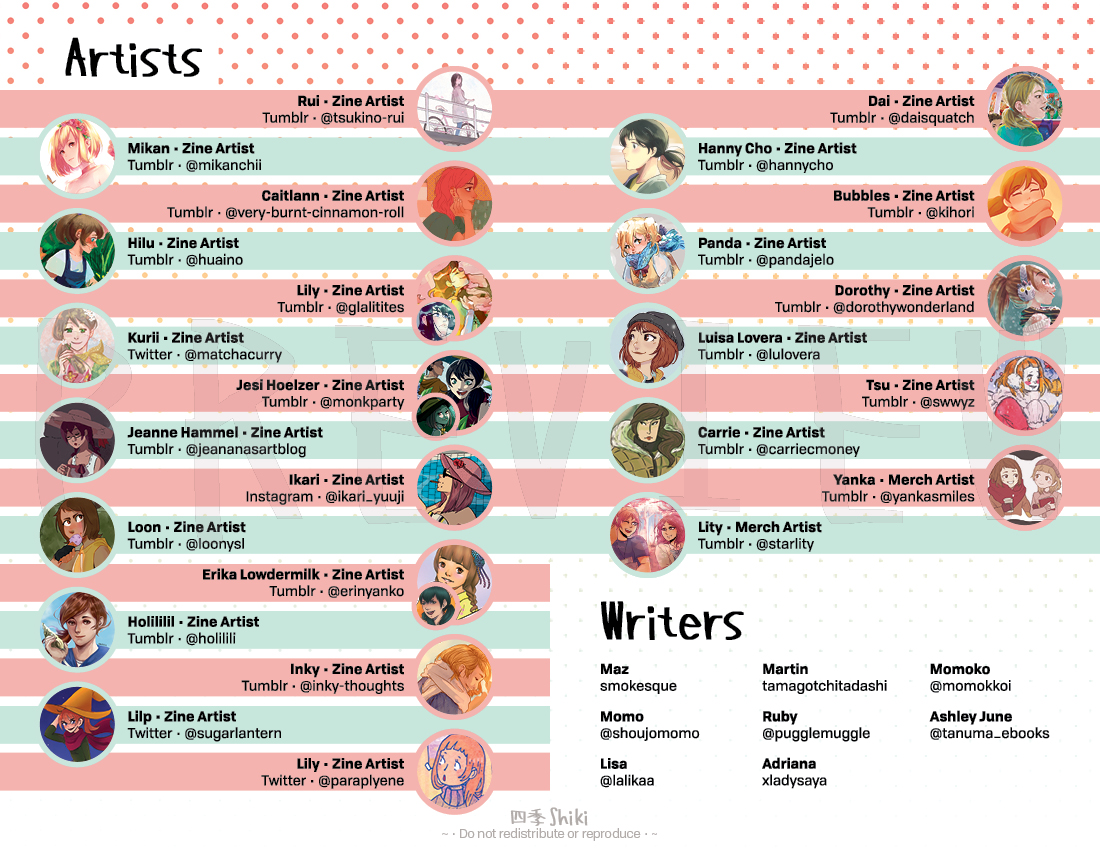 Full contributor list • Tumblr Previews • Twitter Previews
Thanks for checking it out~!
I'm so excited to grow with itch.io (-u-)b