The world's pollution is threatening all life on Earth. Employed by a Billionaire, and chosen for your high intelligence and psychopathic tendencies, it's up to you to save the world by any means necessary. On surface Depopulation is a military strategy game glorifying casualties, but underneath is a deeply emotional, philosophical roller coaster, that will help you understand our unbreakable connection with the environment. It hopes to portray the terrible cost of ignoring that connection.
Use invasions, hunger, disease, nukes, amplifying natural disasters and civil wars to dramatically cull the most adaptable and clever animal on the planet. Or try a peaceful but harder approach. Use clever politics, convince countries to join you, build environmental wonders, construct environmental infrastructure and reduce the birth-rate to create a sustainable future. Either way, the only thing that matters is the survival of Earth's environment, for which even billions lives is a small price to pay.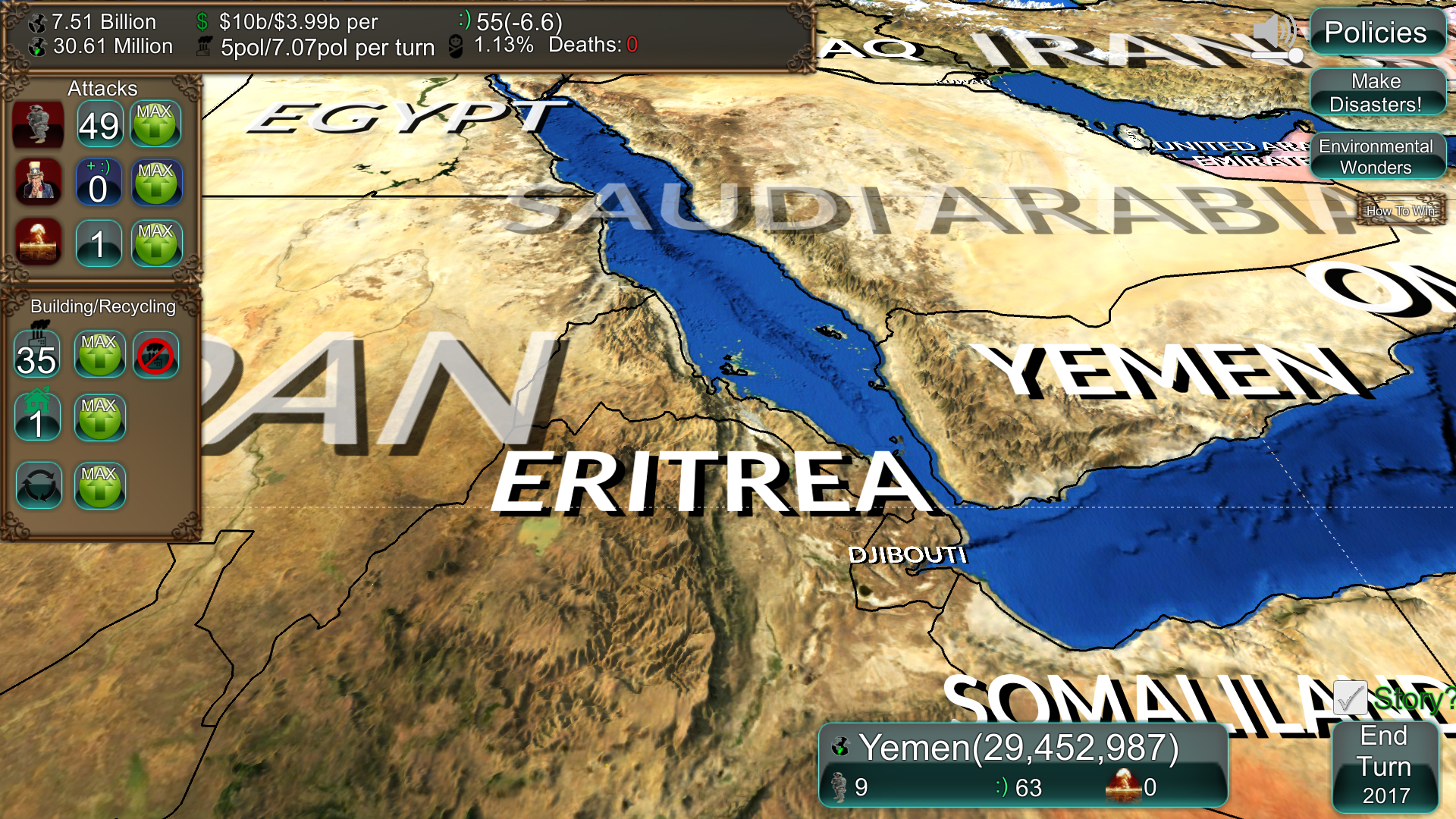 Paid version ( better)
https://mcswan.itch.io/depopulation-for-pc

Free web version here
https://mcswan.itch.io/depopulation

Mods - It doesn't look like this game shows up in searches, or appears anywhere on the site . What is going on?