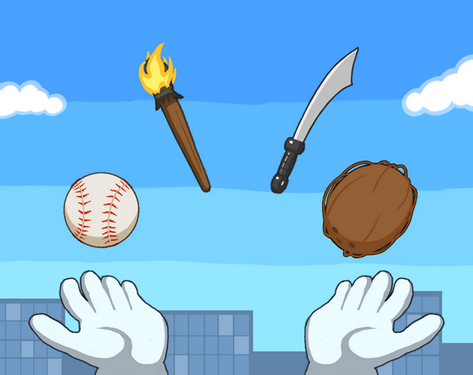 https://maroon-carl.itch.io/max-juggle
Juggle items until they go flying into the sky! The game ends when you miss three in a row, but afterwards you can see the pile made by the items you juggled.
At first, there are balls and coconuts to juggle, but later, more difficult items appear, such as torches and knives.
The only goal is to juggle away as many items as you can. If you want, feel free to post a screenshot showing how many items you juggled!
You can save at any time and then continue later. This is done by pausing and then pressing q. Note that deleting your cookies will erase the save data.