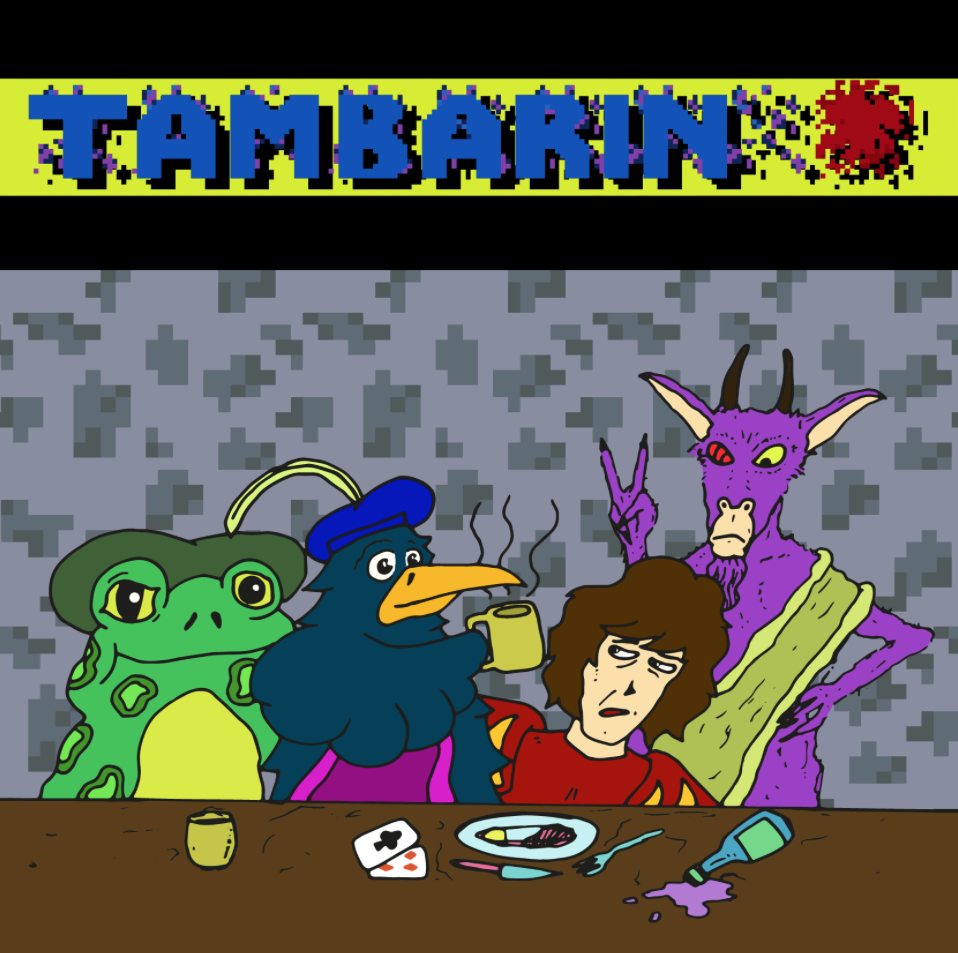 WELCOME TO EREB! GET READY FOR TAMBARIN!
Enter the fantasy world of Ereb and prepare yourself for an exciting journey.
Tambarin is probably unlike any other fantasy-RPG you've ever played. There is no big combat nor a big battle at the end because the biggest war already took place...
You take over the role of Prince Breem Helmzier who was responsible for sending a lot of innocent people into battle, and whose popularity hit rock bottom.
Breem is not your typical hero. He's a smartass, a self-loving douche and a coward.
But in a dying world he's the only hope left ...
Features:
Discover the island Ereb, a former tourist destination turned into a place of turmoil and despair.
Find out about about your sister's weird sexual relationship!
Flirt with a hot girl on the beach!
Talk with many interesting and unique NPCs!
Uncover a great conspiracy!
DOWNLOAD IT AT:
https://markusbruckner.itch.io/tambarin

Best wishes,
Markus ;-D