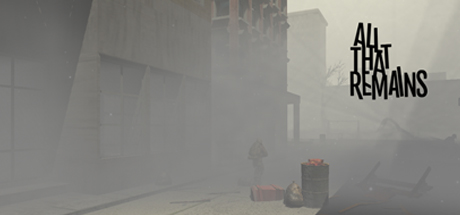 Hey guys,
This is a passion project that I started a long time ago while working full time and have been planning to finish for a long time. Among a lot of mixed feelings it's mostly a weight off the mind, and means there is room for starting something new now =D
---
https://elysiangames.itch.io/all-that-remains

All That Remains is a 90s inspired eerily atmospheric adventure narrative that lets you experience one man's life as he comes to terms with his his final moments on an abandoned Earth. When is it too late to make the right choices?

When our planet has been damaged beyond repair and society has moved on those that stay behind must come to terms with their decisions while suffering a poisonous smog and the aggressive privatization of a world left behind in this post-apocalyptic alternate history.
An engaging interactive narrative/walking simulator.
A deep and original narrative told through the world and your memories.
Stealth and exploration elements seamlessly blended into experiential game play.
Original score featuring 6 unique tracks.
Short and sweet (40-60 minute play time).