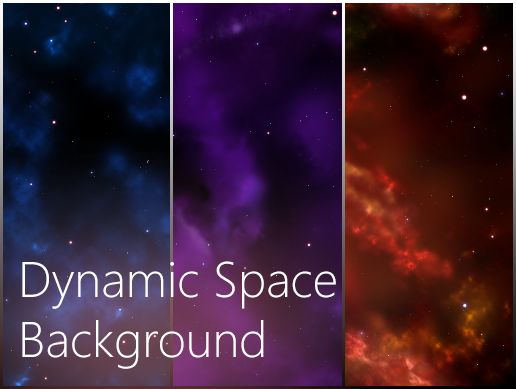 https://dinvstudio.itch.io/dynamic-space-background
Dynamic Space Background is a Hiqh - Quality space background tileset with Parallax effect, tiled in all 4 - sides. You get 2 archives - one with just sprites, to use with any Game Engine you like.
And the second one with Unity Project (Requires Unity 2017.1.2 or higher) with all materials and clean C# scripts with detailed documentation to make a different scrolling types - easy to change settings right in the inspector.
3 unique hand - paited HQ Nebulas 4096x4096 px PNG.
3 types of stars.
2 C# scripts for player movement and background scrolling.
Spaceship also included (1024x1024 px).
User Manual for code and tilesets.
Also, chek our Patreon Page for more cool stuff with sweet prices (Include sale on this title).

Enjoy, and please review. If you have any questions, use our Support E-Mail dinv.info@gmail.com.