Hi!
If you don't know me, my name is Gabe, nice to meet you. I've been making games for a while now but they are usually very small, tightly looped arcade games that I pump out in a couple of hours and polish over a week or a month (i.e: CrossedFire). This time I wanted to make something a bit more... linear? By that I mean: A game that has levels, a beginning and end.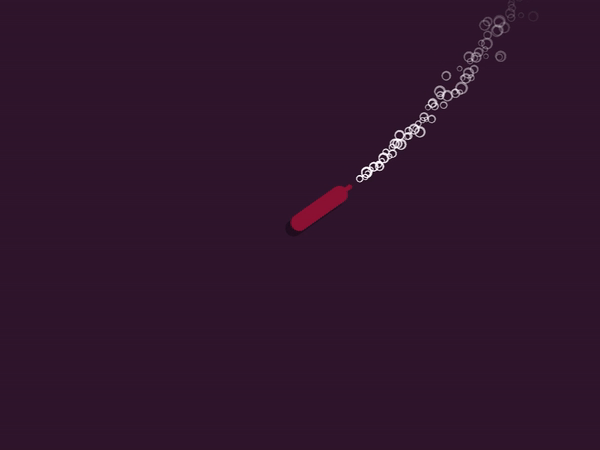 The mechanics so far consist of moving around and dodging sea mines, shooting at the mines to relocate them (before they explode of course) and juggling the shooting with the knock-back from the bullets. It's still very early so I might cut stuff, or add things (probably the latter).
The thing about this game is that I want it to be both linear and level-based, but open as well. What that means is that the game is organized by levels, but the levels are organized around the world, just out there in the open. Think of it as a top-down metroidvania, but with no walls. The levels are (will be) recognizable areas around a big-ish world map and players will be able to just move around them freely, so that there's no order to complete the game and it'll be as hard as you want it to.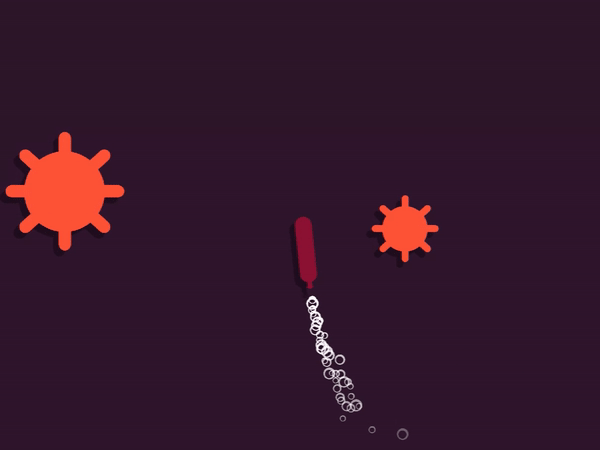 Right now I'm focusing on designing and developing basic systems such as shooting, moving, camera motion, mine physics, etc... I'm hoping finishing most of the mechanics will make it easier for me to understand how they interact with each other and design levels that take full advantage of that. The biggest challenges so far are how to make the levels recognizable and open, how to make the background a bit more varied (mostly because seeing movement is hard if there's no point of reference) and how to keep it all within one color palette.
So yeah, that's pretty much it for now. I'll try to make this game in a month, but I don't think that's a realistic expectation since I'm a one-man-army and have college things to do. I'm thinking about making a PC version and mobile versions as well, mostly because I've never worked with touch controls. Until then, you can follow me on itch.io and twitter for screenshots, gifs, devlogs and, of course, the game once it's finished. I'll leave you with a little dramatic (probably a thumbnail) image: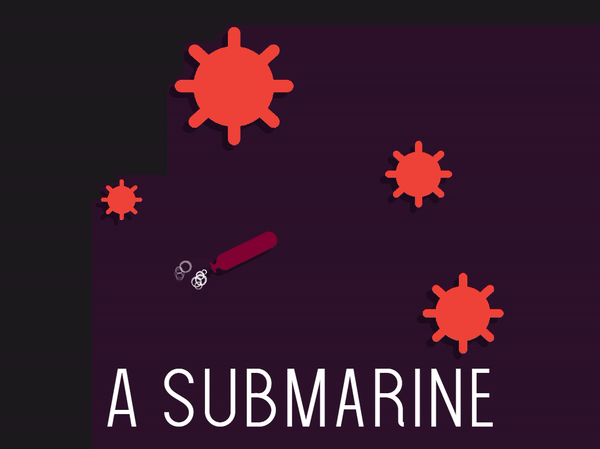 Tanks for reading and see you soon,
- Gabe