https://elliskim.itch.io/before-they-leave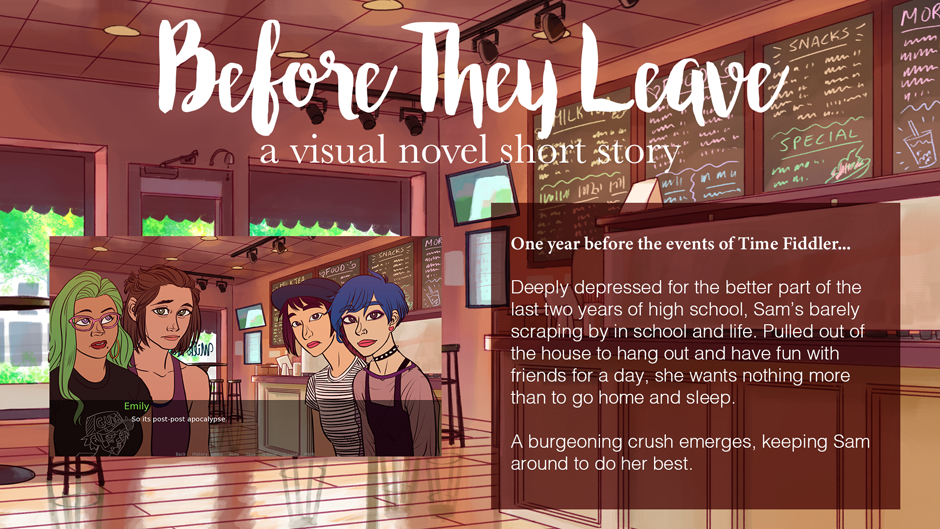 This is my first game/visual novel I've ever made, and I honestly started it on a whim after randomly visiting itch.io (which I almost never do), and saw that the Yuri Game Jam was running. I proceeded to spend the next month and a half crunching and making a ton of art, learning how to write in Harlowe 2 in Twine, learning how to script in RenPy, and throwing it all together x_x
Its a short story that takes about 15 minutes to play through depending on how fast you read, following the slice-of-life style of storytelling like Life is Strange in terms of tone. Thematically its about handling depression while hanging out with friends and slipping away from the normalcy that might have existed within the context of high school. Its also about crushes.
It's also a prequel to my webcomic Time Fiddler, which you can read online for free:
http://timefiddler.com/post/160613634505/

https://tapas.io/series/timefiddler
------
If you happen to play this game, please let me know what you think!