Hello everyone! I just wanted to make a small post about a game that I have pretty much finished called Malfunction.
Malfunction is all about a planet named 'Khaugin' that was infected with a dangerous weapon called the 'Plague'. The plague is a virus that continues to spread and consume everything in its path until it is stopped. You play as a repair bot named 'Dwenguil' who was sent to this planet.
Dwenguil has a couple of modes he can switch to, so that he is capable of surviving the impossible. These are his modes;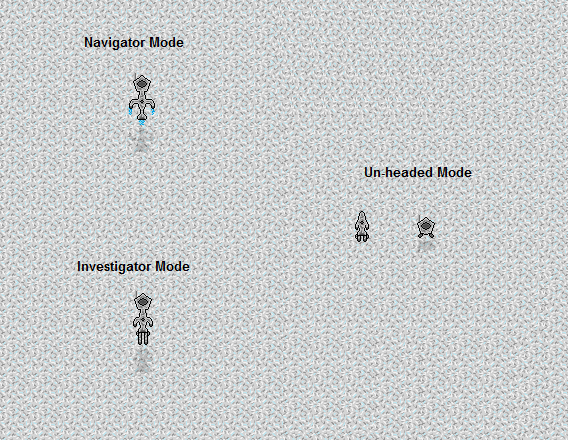 Navigator Mode: As you can see above, Navigator mode is pretty much the default mode. You use it to navigate the area, which has a faster walking speed than the rest of these modes.
Investigator Mode: Investigator mode is mainly used to interact with things. His arms shorten and his legs come down. Even though this mode's walking speed is much slower, it is one of the most important modes of all.
Un-headed Mode: This mode is quite interesting. Un-headed mode is basically the head detaching from the body. The head has two small legs built into him, which means this mode is used for getting in smaller areas the rest can't! It is also the only mode that can jump.
With these modes, many obstacles and puzzles lie ahead! The game has 25 levels and 5 chapters, which could take around 4-5 hours to complete the game. There are many discoveries and mysteries that awaits! It is currently $1 if you wanna try it out. It would mean the world to me if you guys played it! Thanks for reading this :)
Here is the link to the game; https://skullboy99.itch.io/malfunction