Hello!
This is SnappishStew with my first game from 2017 Ukie Jam. Remember to connect Xbox 360 controllers to the PC! Up to two players :)

Infestation Frenzy is a Top-Down Shooter. Survive as long as you can against waves of enemies picking up some power-ups in a procedural generated arena.
Controls:
Fire - Right trigger
Grenade - Left trigger
Move - Left analog
Aim - Right analog

I hope you'll have fun! :)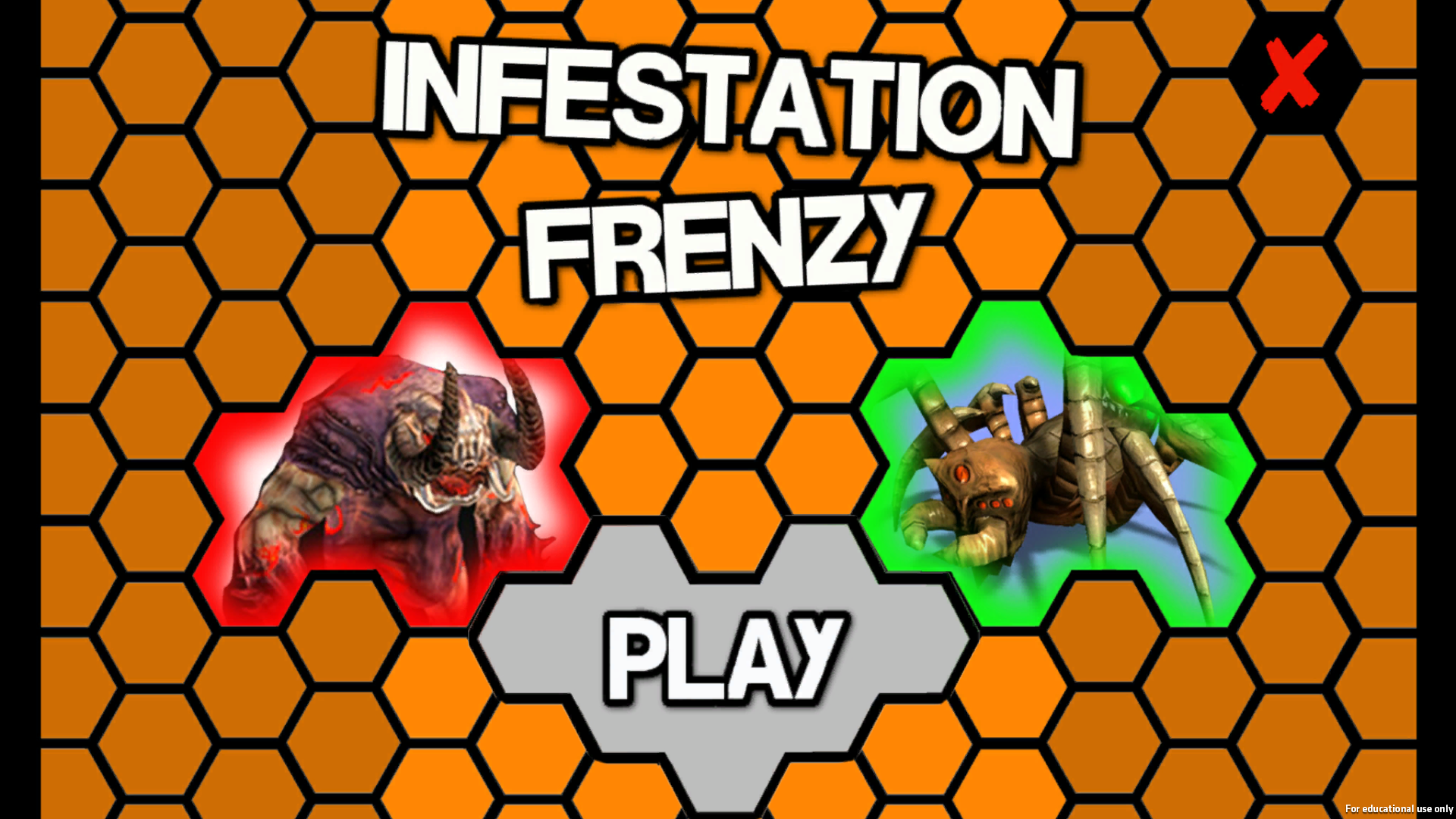 Top-Down Shooter up to two players!