Hello, everyone! :)

So, I just published my debut Visual Novel several months in the making and will be seeing it's full release this Tuesday. Right now, it's on Early Access and I've only given exclusive copies to select people for Beta Testing. I'm currently working on some sound issues with the VN.

Death Roulette is a ten-chapter VN that will be released episodically until mid-2018, assuming no hiccups. Our focus is on ten Senior Year students from Maria St. Claire Institute who are making the best out of their last year in high school. Problem is, there was a series of gruesome deaths reported the previous Academic Year, dubbed the "Sacred Heart Curse Killings," involving the death of one student per month. And to make things more complicated, one of MSCI's alumna may or may not be involved. The killings are re-enacted in the style of a deadly roulette game, with our ten protagonists' lives at stake, this time with a chance to unmask the hidden villain, which the previous incident failed to witness.

Made in the spirit of other horror VNs such as Higurashi No Naku Koro Ni and Corpse Party, this is a story mixed with elements of true events and fiction. What is real, and what is not? Who and how many will survive until the end?

The first iteration, the June Chapter, comes this Tuesday, October 10th.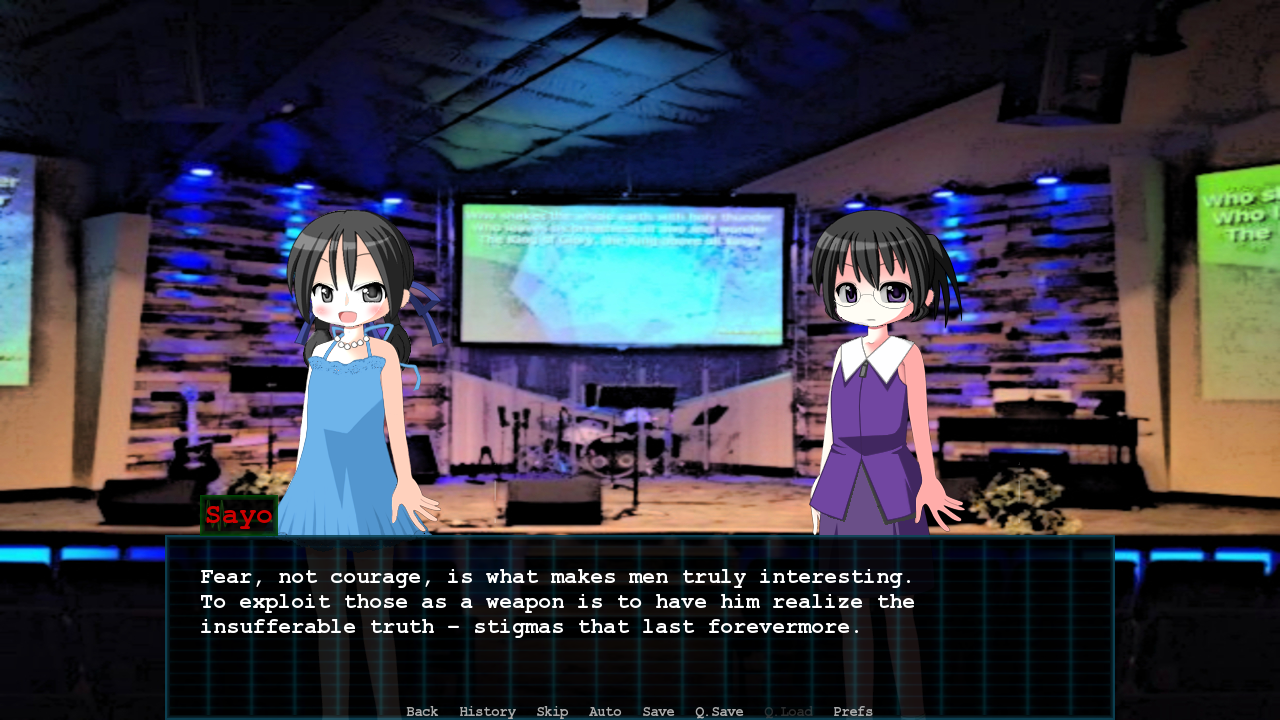 Link: https://jamiedw-offc0728.itch.io/death-roulette-chap-01