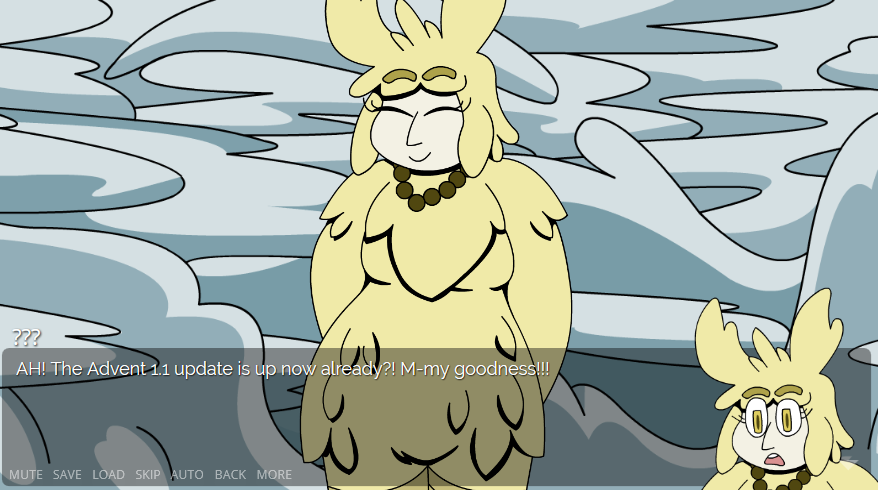 It's here, and it's getting feathers everywhere!

Advent: a choose your own adventure visual novel full of strange locations and even stranger encounters! Curved swords, monsters, and romance can be found in this WIP project! 1.1 has just been publicly released thanks to the generous support of everyone on Patreon! Now with music and sounds!

So come meet a strange traveling snake, maybe fight a wolf, and see a temple in the sky!