Hello! My name is Alex and here is my current project - Mechanism!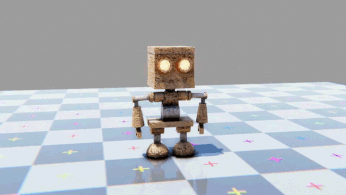 It's a horror-adventure game with stealth elements about cute robot. Depressive steam-cyberpunk world was infected with strange disease called Flegma.
The game is only one month in development but the demo is already available - you can find it on the game's page.
Also check out steam page: Mechanism on Steam.
Write me at facebook page with any feedback.