I found a softlock issue in the game. The last enemy alive was a ghost, the hero dies around the time the ghost appeared and the ghost was destroyed by lightning. At that point the game just got stuck at the fighting screen.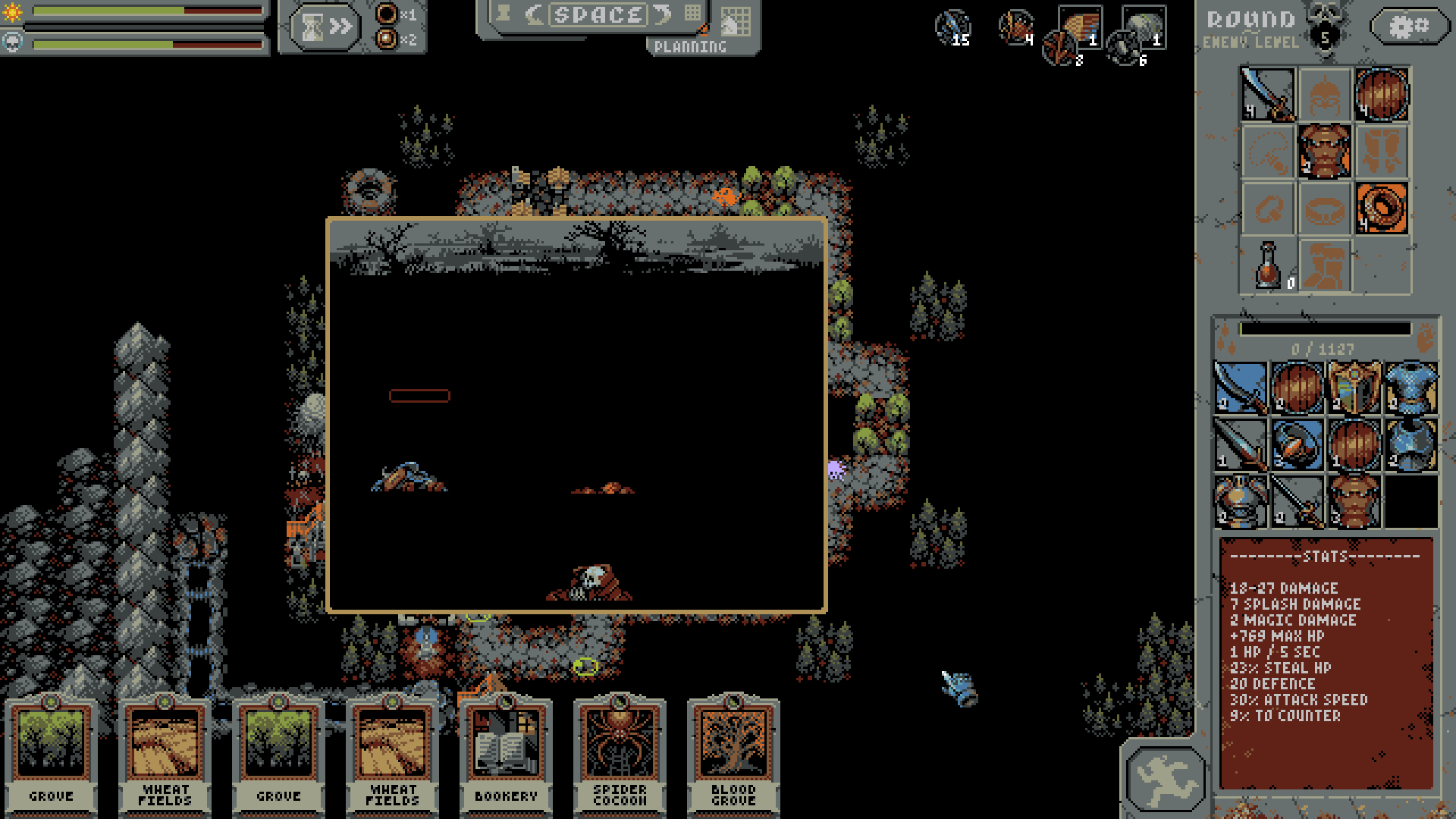 The mouse cursor in addition to the ingame cursor is not great either. This is on Linux.
The game itself is interesting at first but unfortunately gets very grindy. The upgrades seem pretty meaningless while at the same time they are the only thing that drives the game once you maanged to defeat the Lich. Still, it kept me playing for much longer than it has any right to.