BACCI AND THE DUCKLINGS - RELEASE 4.0 - VERSION 1.2: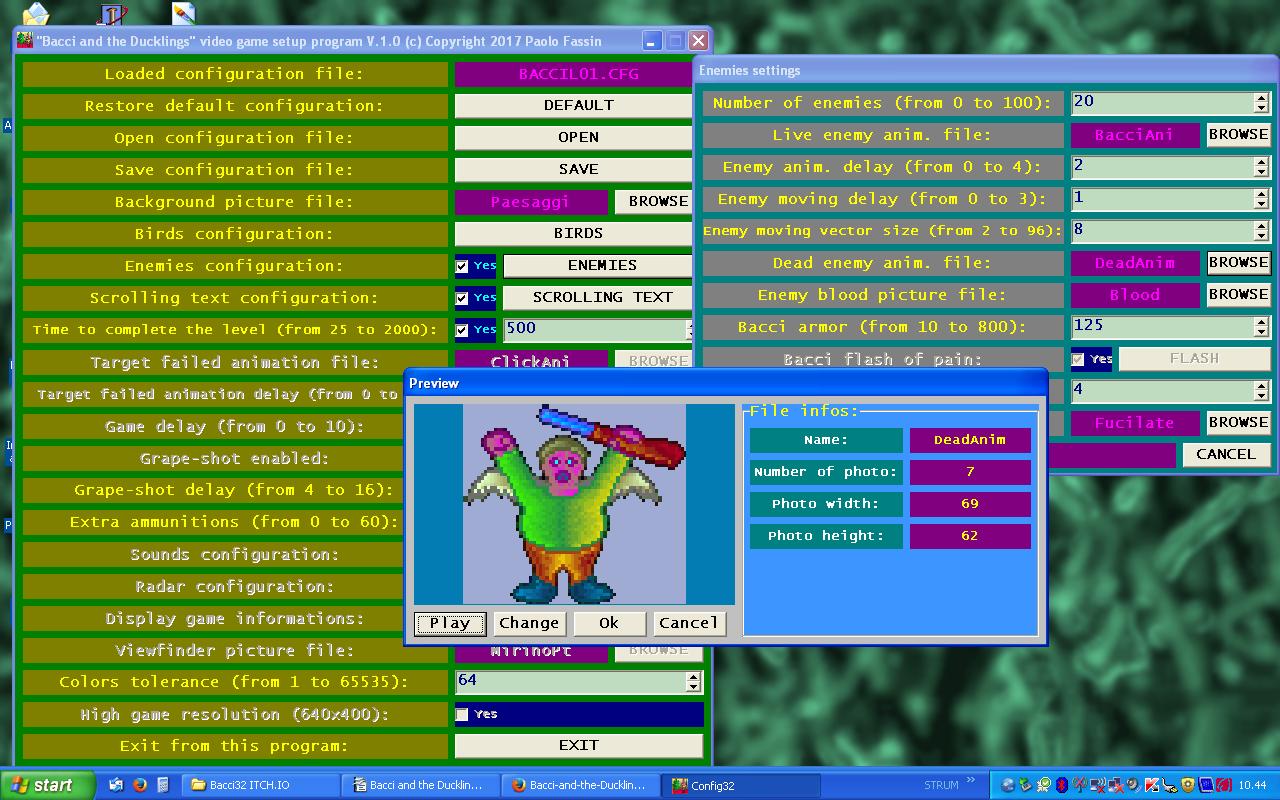 A new tool for Bacci and the ducklings (+ all game patches)
Now is possible to create up to 99 new game levels thanks to the tool BACCI32.EXE!
Is also possible to change any existing level, loading new background, new bird/enemy animation and new sounds; BACCI32.EXE can also be used to change "Bacci and the ducklings" video-game settings.
If you have just downloaded "Bacci and the ducklings" video-game you can upgrade it installing new patch BC32_P02.Exe; try it, it's free!
This file run under Windows platform for PC; requires CPU fast at least 667 MHZ, 128 MB RAM free, any video card.
BC32_P02.Exe: download it, run it and follow the instruction are shown.